HokuApps SAP integration Solutions
For businesses looking to efficiently connect systems and information, HokuApps System Integration is essential. Solutions like SAP integration work to facilitate multiple advantages, i.e., automating business processes, integrating systems and services, and the secure sharing of data across multiple applications. By overcoming challenges of SAP integration, organizations can connect systems internally and externally. SAP connectivity also enables the automation of management, operational, and support functions. SAP connectivity offers businesses the luxury of spending less time on resolving the challenges of integration and more on driving new business.
Earlier, integration software was only affordable for large enterprises due to high cost. Today, however, businesses of all sizes can reap the benefits of SAP integration. SAP integration works to systematize operations among marketing, sales, customer service, supply chain management, etc. SAP integration among administrative, operational, and support systems boosts productivity by simplifying everyday enterprise functions.
The Need for SAP ERP Integration
SAP integration without the requisite tools spells unnecessary complexity. Many businesses implement custom SAP integration to address the need for seamless connectivity. This method of SAP integration requires a developer to create point-to-point integrations between applications and services. With the growth of a business and, consequently, the number of integrations, the point-to-point architecture grows in complexity and demands greater expenditure.
Companies lacking a SAP integration solution often take to manual data entry. This method requires individuals to transfer data between applications by hand. Obviously, this technique to connect SAP and non-SAP systems is time-consuming and expensive. While companies may employ data loaders or other tools to help SAP integration, the systems suffer from limited connectivity to certain services. This severely compromises scalability. The solution is automated system integration.
An ERP system primarily works to automate business processes to boost efficiency and provide enhanced visibility. A major issue companies have with implementing SAP connectivity is integrating their ERP systems with other enterprise systems to meet escalating business demands. ERP implementations commonly occur over a few years. What begins as some functional modules often expand into a primary ERP system with numerous stand-alone applications on the side. Enterprises must necessarily seek new ways to implement ERP systems that allow integration of isolated applications and create a united application architecture.
The Challenge of SAP Integration
The potential of SAP integration for generating competitive advantage with innovative services and products is astounding. SAP integration can focus on integrating siloed assets in a company with external resources. This inevitably enables new capabilities and experiences that were beyond the purview of previous toolsets. Increased connectivity links enterprise data and applications with those operated by partners, suppliers, customers, and employees. The result of such SAP integration is the creation of a form of enterprise that can innovate swiftly, has global scalability, and can quickly predict the requirements of customer, employees, and partners.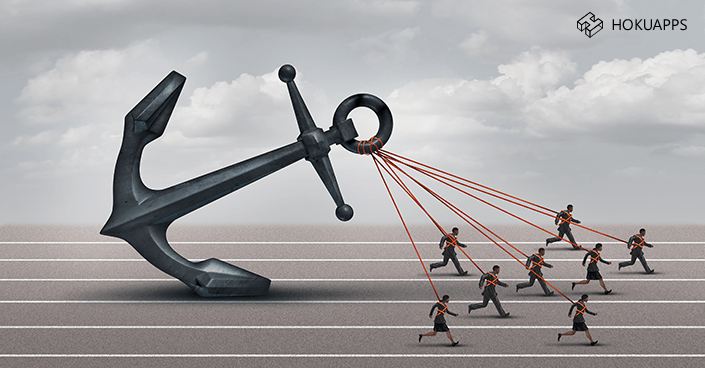 However, the actual execution of SAP integration must happen to reap the benefits. The technologies driving this form of the connected enterprise have allowed companies to engage with their stakeholders in innovative ways. In addition, SAP integration technology has also noticeably increased the number of endpoints to connect to. Previously, organizations usually only had to consider interacting with their internal systems. But by working with a SAP integrator, the organizations must involve themselves with a vastly higher set of endpoints both within and outside the enterprise. For example, financial payments previously made by checks now occur through an expanded set of channels, including telephone, online, and mobile banking.
These systems also tend to change more frequently. For example, the database schema of a core banking system may change only annually, but online and mobile banking applications connected to that systems may changes their requirements daily, weekly, or otherwise. This speed of innovation defines the digital transformation. IT must necessarily aspire to facilitate instead of resisting such change. IT leaders must meet two seemingly contradictory goals: ensure stability and control over core systems of record, while encouraging innovation and rapid iteration of the applications accessing those systems of record.
Solving the SAP Integration Challenge
This conundrum can be resolved by the core technology trend called the API. The API empowers organizations to charge their ecosystems with standard access to data and application operations. When APIs can more easily coalesce and distributed to developers as they demand, the move to the new connected enterprise –  that lives outside its own four walls – can be accomplished.
APIs facilitate modern connectivity within and outside the business. Within the organization, people utilize APIs at the team level, while outside, customers and partners can combine and configure APIs from different places. This allows for composing and recomposing capabilities and information as necessary. SAP APIs must be naturally reusable and modular, and nonfunctional requirements like compliance and security must be impervious to interference. Healthy, seamless implementation of these requirements depends on a lightweight, mobile-centric architecture.
The SAP integration phenomenon must include more than just an API. The API can only operate as a presentation layer on a set of orchestration and connectivity flows. Said orchestration and connectivity are crucial: without it, API to SAP API connectivity is simply another way to construct point-to-point integration. The approach we suggest to SAP integration is API-led connectivity. This technique defines carefully tested methods for connecting and exposing business assets, automatically. It also changes the way IT operates and enables decentralized access to data and capabilities while grounding it in centralized governance.
API-led connectivity requires a distinct 'connectivity-building block' that encompasses three distinct elements:
Interface: Presents data in an administered and secure format via an API
Orchestration: Applies logic to said data, in the form of, for example, transformation and enrichment
Connectivity: Grants access to source data, whether generated by physical systems, or external services
This approach to SAP Integration requires a change in the IT operating model. However, it allows the organization to leverage the opportunities of digital transformation. Simplifying SAP integration inevitably increases its speed and usability. One can design new services that operate on data from a wider spectrum of sources. New services can be deployed faster than competitors. You can reconfigure the customer experience and make changes to apps and services without having to re-code for thousands of devices. SAP integration also lets you take advantage of newer business opportunities. With SAP integration, your business can focus on innovation, strategization, and productivity instead endlessly fixing the code.
Prioritizing Business and IT with SAP Integration

Organizations seek solutions that not only synchronize internal applications and systems, but also connects externally to the customer, supplier, and partner systems. Business process management aspires to develop techniques that modify company objectives to respond to customer needs. Consequently, businesses gain in terms of visibility and flexibility, which result in efficiency and innovation.
Moreover, SAP connectivity provides workflow automation which encourages efficient interaction between process models and data models. Reengineering of business processes aims to improve efficiency across the business model by helping companies evaluate and realize best practices for process automation and business integration. Crucial administrative and operational processes can be automated and synched to meet previously set business standards. Core business processes concerning marketing, sales, and purchases can be integrated with support and accounting in order to enhance visibility and improve cross-team communication. The automation of critical business processes through SAP Integration frees companies to dedicate resources and energy to the goal of driving new business.