A brief glimpse to initiate SAP integration
The driving need to evolve, scale, and expand existing businesses demands organizations to have a data-driven, centralized system with HokuApps SAP integration solutions. Enterprise Resource Planning software helps pull back-end data from disparate systems onto a unified data dump which can help improve business processes. SAP is a leading ERP solution which addresses existing business concerns of various business organizations. SAP has diverse usages. But, SAP ecosystem does not support or perform all business functions. Therefore, third-party applications and on-premise legacy systems have to work in collaboration to run an organization.
SAP integration is crucial for creating a cohesive platform where SAP and non-SAP applications work seamlessly. SAP integration unlocks the potential of third-party applications and helps optimally utilize the SAP solution. SAP is a leading enterprise resource planning solution that helps business organizations innovate and improve business processes. SAP and other third-party applications together accelerate news ideas, scale new products, and develop new business strategies.
Owing to the multidimensional nature of SAP, a majority of market solutions available for SAP integration are often not amenable for adaptations. SAP works on multiple hardware and software platforms and has a host of different applications. Of these, either a single, a selection, or a suite of applications can be utilized by organizations, specific to their business requirements. Even within the same organization, disparate departments may use different SAP integration platforms suited to their requirements. To fully unlock and leverage the complex layered structure of SAP we would require a compact, compatible, and versatile SAP integration solution that is adaptable for all SAP ERP interfaces.
Consider the following before thinking of
SAP Integration
:
There are multiple interfaces that are supported by SAP. Each interface comes with a specific set of benefits. But, these interfaces are not all-inclusive in nature. At a given time, depending on the SAP version and user-specific configurations, only a part of such interfaces function.

SAP is customizable as per user needs. As a result, the

SAP integration

solution cannot follow a one-size-fits-all policy. Each unique SAP installation requires a distinct

SAP integration

solution.

The SAP offering is adaptable to numerous hardware, operating systems, and databases. It is a herculean and impossible feat to support every configuration that SAP runs on.

SAP forms an integral part of important business processes like IT and administration. Security measures adopted to safeguard SAP is a major roadblock in

SAP integration

methods.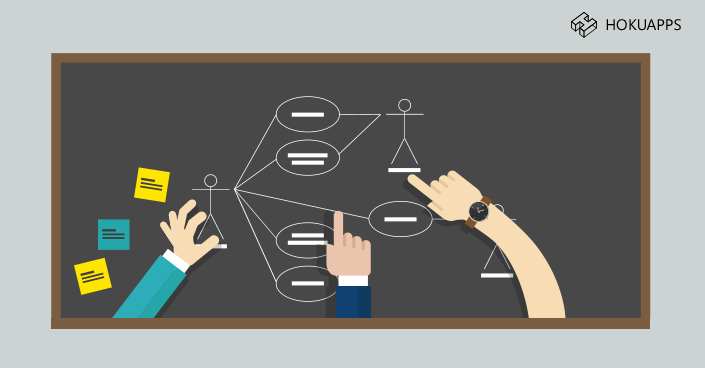 Building on the ERP Core
SAP is integral to the central business processes of major corporate and IT organizations. Each SAP application has a subset of functions pertaining to the discrete, business-specific requirements of division within any given business organization. The easy-to-use systems applications under HokuApps can help in reducing the time and effort involved in SAP integration by collating master data. These applications can then be deployed universally across business processes, even in organizations running on multiple SAP ERP interfaces. The solution is user-friendly, ensures consistency, and, facilitates employee and managerial visibility.
As organizations undergo business process optimization procurement, invoicing, sourcing, expense management, and related financial processes would need to be adapted to the changing business ecosystem. HokuApps facilitates easy navigation through all layers while running system applications. The customizable suites developed and offered by HokuApps allows the authorized users perform workflow changes, minimize IT involvement, and reduce maintenance requirements in the overall SAP integration process. We can look forward to ensuring streamlined supplier adoption, by providing multiple options for interaction with the buyers as a class.
HokuApps has made major investments in the software and human resource departments to ensure the success of SAP users. HokuApps is dedicated to providing a unique solution which resolves all major SAP integration challenges faced by business organizations. A data modeling workshop has been implemented to demonstrate how HokuApps works in tandem with SAP. The workshop is a handy guide to demonstrate the process of transferring master data and assets from SAP to HokuApps. It stores master data in the same format as SAP to maintain consistency and employs a set of pre-packaged tools and expertise in integrating with SAP.
SAP Integration Flows
The SAP Integration flow consists of three vertexes: HokuApps, SAP, and the customer's suppliers. Typically, the master data of the enterprise is transferred from SAP to HokuApps. The scope of SAP integration and data flow is linked to the HokuApps products installed by the customer. The customer has the option of deploying a single HokuApps product, multiple HokuApps solutions, or an entire HokuApps suite.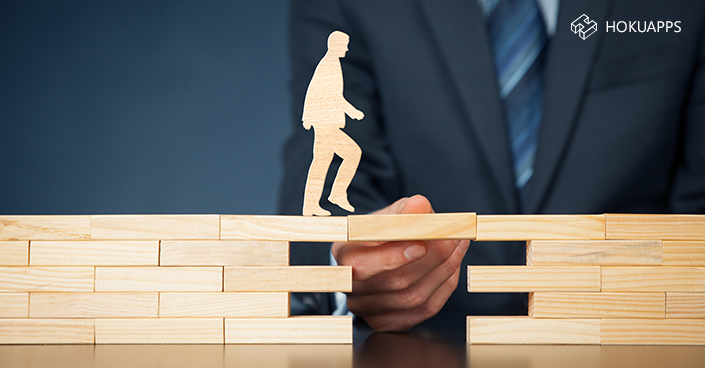 How HokuApps Helps Address SAP Integration Roadblocks
System integration under HokuApps is cost-effective, versatile and offers the customization option. It provides bi-directional communication and data transfer during SAP integration. The HokuApps connector comprises of four elements: data translation, data transmission, error management, and staging.
The HokuApps connector is adaptable across all SAP integration approaches. Transmission choice can be specified per third-party application interfaces, customer/user/application configurations, and performance parameters dependent on hardware specifications.
The intricacies involved in assimilating target data and mapping it to SAP, essentially means that forecasting the cost, shape, and size of the final product is a tough job indeed. Robust solutions are employed by HokuApps during SAP integration while incorporating customer-driven business decisions to optimize business processes. HokuApps tailors the connector to your business-specific needs and demands.
During SAP integration process, the connector's built-in features enable transmission and translation of all vital components to ensure stability, scalability, flexibility, and reliability. It also streamlines processes and enhances the techniques for error handling and overall maintenance effort. After the incorporation of the business objectives into the core model of organizations, the HokuApps Systems Integration platform creates a unique application-based integration.
Benefits of this approach include:
Recommendations on SAP Best Practices are utilized in developing the system integration platform which delivers the application-specific integration.

SAP's Add-on Assembly Kit is incorporated in the

SAP integration

solution that is delivered.  Therefore, this method ensures overall compatibility of the system during the integration process.

The final application is structured to allow optimum flexibility in

SAP integration

. Each installation is customer-specific, making it highly adaptable.
HokuApps is a unique, adaptable solution that helps all SAP users derive the maximum potential out of their existing SAP and disparate systems. In the process, it is crucial to optimally utilize the combined organizational prowess of SAP ERP and HokuApps to unlock vital data and latent efficiencies, simplify business processes, and scale businesses. Integration pertaining to organization-specific requirements is the key to leveraging the full potential of the SAP-HokuApps platform. Leveraging the strength of each system, avoiding duplication of effort, and utilizing existing datasets facilitate the seamless customer-business relationship.
Multiple technical aspects need to be taken into account prior to initiating the SAP integration process. This paper aims at providing a brief glimpse into the major factors to be considered prior to initiating the SAP integration process.
HokuApps bridges the gap between SAP and non-SAP applications by bringing disparate and SAP applications into one platform. The transfer of master data from SAP into HokuApps is hassle-free and ensures optimum assimilation. HokuApps offers a host of solutions to your SAP integration challenges. Appoint a meeting with our team of experts to tailor the SAP integration process according to your business-specific requirements.