HokuApps influence with pre-built infrastructure for instant SAP integration
The massive increase in online business in recent years has placed formidable demands on enterprise systems. Thriving in the contemporary online marketplace requires organization to be nimble and provide experiences that are characterized by multiple options, ease and efficiency.
Established companies that have boosted their current ERP systems with solutions like SAP Integration or homegrown ERP extensions now face trouble in providing engaging customer experiences. This is due to a dearth in out-of-box functionality and unadaptable development capabilities. Moreover, these coupled ERP systems need highly specialized consultants and custom development, adding to costs of running a business.
SAP integration solutions offer flexibility and scalability necessary for established companies to refine business operations efficiency, comply more easily with regulations and execute complex business models that can be replicated in other areas or departments. HokuApps SAP integration platform is also pre-integrated to major ERP solutions. This ensures support for the complex transactional environments native to the ERP system.
Complexity: Both Challenge and Opportunity
The world's pioneering enterprises follow a model that transforms the complexities of SAP Integration into advantages. To do so, they:
• Embody creative leadership with SAP Integration– Innovative business model creation has long been recognized as paramount to business growth. Leaders of today focus on methods to nurture this form of creativity and encourage innovation.
• Build operating dexterity with SAP Integration–Taking speedy action is essential. A complex production and purchase model must be accompanied by the ability to move quickly between processes. This obviously requires prioritizing the element of simplicity in everything from infrastructure to business processes.
• Reinvent customer relationships with SAP Integration –Current business models allow customers and partners more options and direct influence than ever before. This challenge is transformed by standout companies into a differentiator, as integrating customers into the picture provides unforeseen insight into their behavior and needs.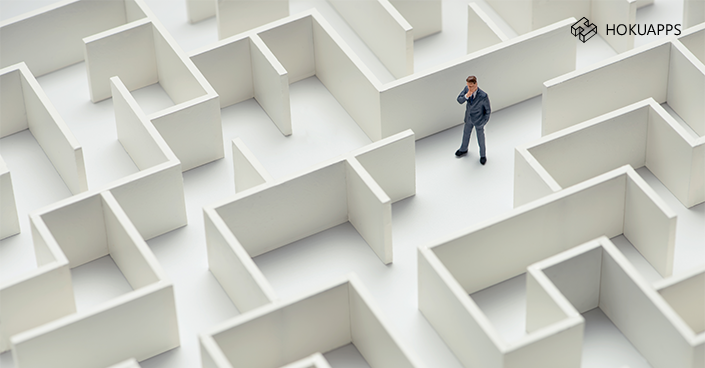 The HokuApps portfolio, combined with offerings from SAP Integration provides the tools that sharpen a company's competitive edge. HokuApps SAP Integration technology and services are built to satisfy key SAP customer requirements. They can enable the following abilities:
• Navigate complexity and form opportunities by simplifying IT infrastructures and enterprise functionalities.
• Formulate a comprehensive understanding of customer, supplier and market relationships by erecting powerful information infrastructures.
• Improve business capabilities and help generate targeted business value with industry-specific offerings.
• Leverage relevant expertise and models from a global network of partners and independent solution providers.
• Optimally utilize powerful new models like cloud computing–an indispensable capability in the age of dynamic, swift service/product delivery.
Today's business environment comes with challenges unlike anything seen or experienced before. HokuApps business and technology solutions for SAP environments can offer the capabilities for critical operational advantage and information analysis that are pivotal to reinventing customer and partner relationships like never before.
HokuApps – A Valued Partner for SAP Integration
HokuApps' value as a partner for SAP integration emerges from the solutions we provide. We leverage information by interconnecting it, using it judiciously and extracting from it actionable intelligence that empowers your enterprise. Solutions from HokuApps built on SAP application integration offer a singular view of the information relating to partners, inventory levels, customer's demands, financial status, and shipping details with the push of a button. Our solutions also provide ways to simplify and automate processes as well as work in collaboration across divisions and geographic borders.
SAP Integration Solutions for Companies of All Sizes
Complexities of today's business environments have a dramatic effect on businesses of all sizes. Even as economic recovery proceeds, challenges arising from global competition and business models that demand rapid response and multi-layered supplier relationships characterize daily operational realities. Such pressures demand efficient action and control of operating costs.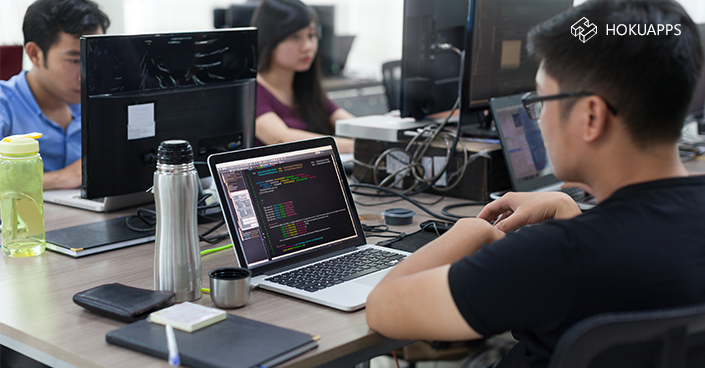 With judicious investments in SAP Integration, such companies can take advantage of the improving economic climate and utilize creativity to augment business opportunity. Together, HokuApps integration solutions and SAP-enable enterprises can conquer obstacles posed by today's business environment. The result of this partnership promises to deliver business solutions specifically suited to their unique needs. For businesses of all sizes speed, simplicity and cost-effectiveness are vital. All of which emerge from strategic SAP Integration.
Improving Agility with Targeted Industry and Business Solutions from SAP Integration
The current business environment demands that greater business flexibility is maintained to ensure competitiveness. Most organization use targeted functionality to achieve this. HokuApps and SAP industry solutions offer methods to extract greater value from IT and enterprise applications. These solutions address a wide spectrum of industry-specific processes, from electronic medical records for healthcare providers, to open point-of-sale products for retailers, to transportation structures that relieve congested roadways, to advanced meter management for energy and utility companies. Focused cross-industry solutions are also provided, such as business analytics that quickly converts data into new insights.
HokuApps SAP Integration has developed reference architectures for various industries that function as blueprints for the uncompromising system infrastructure requirements for operating SAP industry applications. Based on experience from actual deployments, this reference architecture is fundamental to ensuring high availability and seamless operations for such mission-critical applications. Such initiatives help to simplify the enterprise application environment, supplementing with proven best practices that guarantee better outcomes and lower costs.
Optimizing Investments Through SAP Integration
Expertise is essential to getting the highest returns out of your SAP implementation. HokuApps products and services guarantee insight and competencies to industry-specific processes and blend seamlessly with the technologies of SAP. Together, HokuApps SAP Integration enables significant improvement of business operations through advantages listed below:
• SAP Integration brings expert resources that deliver on the full potential of an enterprise powered by SAP. This boosts operational effectiveness in ERP, customer relationship management, product lifecycle management, supply chain, supplier relationships and such.
• SAP system Integration offers a comprehensive set of business intelligence and enterprise performance management service offerings and technology in the industry. Its analytic capability naturally enabled more intelligent and time-sensitive business decisions.
• SAP Integration generates customer relationship management strategies and solutions which are integral to an organization's understanding of and response to consumer demands. They also help to convert prospects into first-time buyers and eventually long-term customers.
• SAP Integration includes a financial management option that analyses a company's finance function to assess risks and suggest enterprise-wide profit improvements.
• SAP Integration drives human capital management that helps organizations leverage the talent of their workforce to generate authentic marketplace differentiation.
• SAP Integration enables supply chain management in order to support partner collaboration and accelerate time-to-market.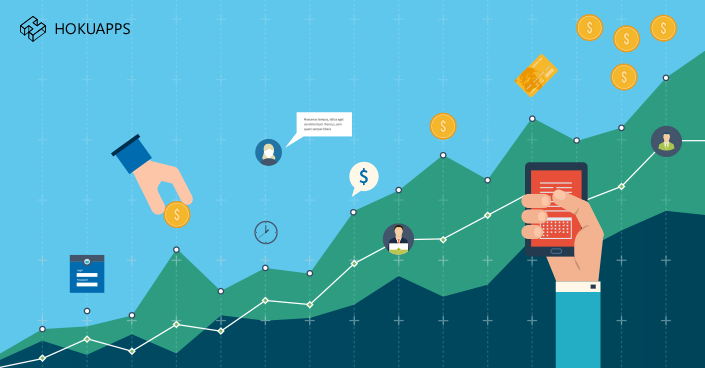 HokuApps SAP Integration and third-party cloud offerings, influenced by the pre-built infrastructure consisting of components, are well aligned with SAP Business Suite. The SAP integration platform supports the integration of cloud services across a broad range of delivery models, and assists with mitigating deployment risk and encouraging faster ROI.