Advantages of Custom Android Application Development
By

William Spencer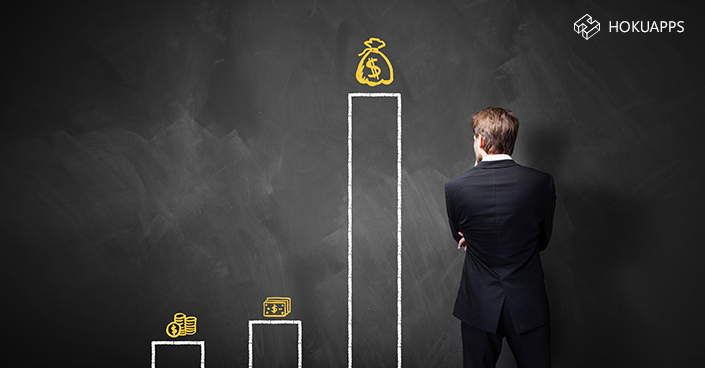 Once you have established a place for your business in the market, what is the next thing you actually intend to do?
The answer perhaps is efficiency gain, followed by a boost in productivity! In this rapidly digitized business economy, it's a no-brainer that a mobile app can help you achieve both.
However, the option of going with just one category of apps, will most likely not fetch the intended outcome. Readymade mobile applications are meant for a diverse range of business needs. Most of them comprise features/functions that would have no utility in your business.
Instead, a custom mobile app development is absolutely business-focused, in the sense, it is customized to suit your unique needs – Meaning: you will actually get exactly what you had asked for.
State of the Custom App report by FileMaker in 2016 also validates the same. It says…
As many as 81% of businesses saw a decline in process inefficiency with the emergence of custom mobile apps, while 74% of them also reported an increase in productivity!
Want to try custom mobile app development?
But, what about the mobile platform?
Mobile platforms are manifold, such as Android, Windows, Blackberry, and iOS. Now, choosing the best is the question! Android application development can be your best bet, especially, if you don't want to go for cross-platform development.
There is, of course, no dearth of highly customizable, off-the-shelf mobile apps.
Yet, an increasing number of global companies are inclining toward custom Android app development.
Wondering why?
Keep reading to find out!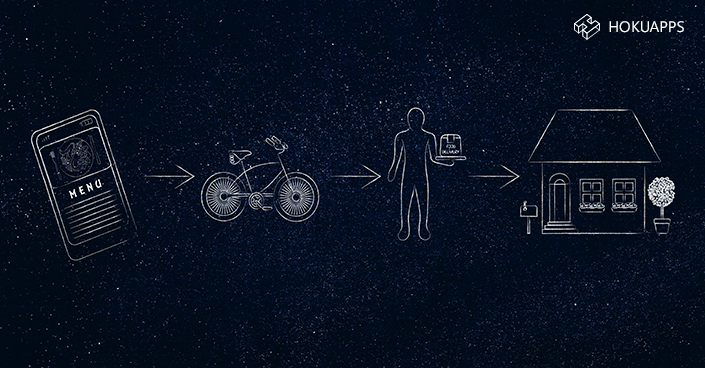 Custom Android Application Development: Exploring the Influence on Businesses Today
Android is an open source mobile platform by Google that enjoy almost 85.9% of the global market share. Hence, you are eyeing wider audience base for your app, Android app development can do the trick for you!
But, there is much more to this story.
Here are some of the advantages of custom Android mobile app development:
Perfectly Aligned to the Distinctive Needs of Your Business
No two businesses operate in the same way.
So, if you are trying to follow what your competitors are doing, your business might lose its chance to create a unique market identity.
At HokuApps, we have seen that most of the businesses make this same mistake – they go for excellent packaged application, and then end up completely changing their business processes to fit it into their operational framework.
Custom Android application development can always offer a better app solution than a standard one because it is rightly aligned with your business goals and requirements.
As the end product is tailor-made to the specific needs of your business, it will be easy for your employees to understand the nitty-gritty of the app.
You can thus shave some training costs and expect increased inter-department collaboration and productivity with Android app development services.
Spend Less, Fly High on ROI
There is no hidden cost involved in custom Android application development.
You need to pay only for the particular features you need in your app, rather any off-the-shelf products that are loaded with redundant functions and exorbitantly priced.
Besides, web developers are in love with Android too.
The 2017 Developer Survey Result by Stack Overflow shows that 61.6% of the developers were already developing on Android platform. Also, 20% of those working with other platforms expressed interest in Android app development services.
There is a good reason for such increased popularity of Android.
In Android mobile app development, the Software Development Kit (SDK) is provided free of cost to the developers.
This can offer your business with dual benefits:
There will be almost no cost involved for licensing or royalty
The app development process would be much faster and better
Without any extensive cost for Android app development, you can aspire to earn big.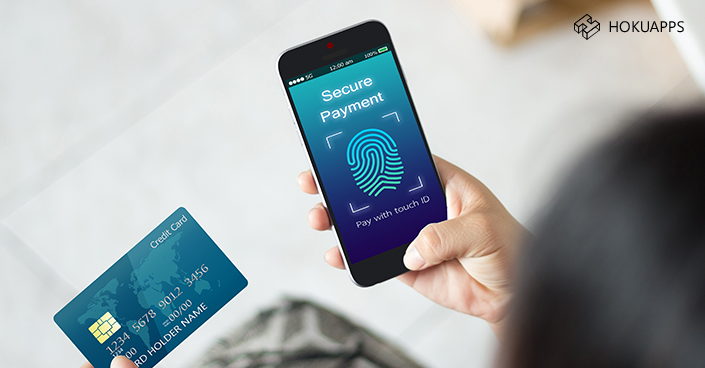 More App Security
iOS has always been the most preferred platform for offering enhanced security for business apps. The good news is that things are changing pretty fast and have started looking up.
Google is following Address Space Layout Randomization (ASLR) as a protective barrier against hacking and virus attacks.
This tech giant has also decided to send push notifications to users to remind them to keep changing their smartphone settings. When passwords are frequently altered, the data security is automatically enhanced.
Besides, a custom Android application development is always more secure because it is built for your business alone.
This is sure to increase the integrity of your security architecture, letting you enjoy the app potential without any concerns.
Easy Integration & Customization
Android offers very simple customization features, that makes it easy for developers to create versatile apps within a short while. No matter how complex your business processes are, you can create an app that integrates perfectly with varied multimedia tools, features for daily update, and data management functions.
On custom Android App Development Platform, you can create robust inter-process and inter-application architecture that is based on the precise requirements of your business.
It makes reaching to a wider customer base only a matter of right time and coordinated efforts.
A Technical Support Team You Can Bank On
Android is globally renowned as a highly scalable and feature-packed mobile platform that provides app developers to create high-performance apps with great speed.
On top of it, all Android app developers are connected to each other as a community.
This helps them to stay updated on the upcoming expansions in Android application development and have access to a rich technology library facilitated by Google.
As a result, most of Android application development companies offer not only excellent custom apps but are dedicated to providing constant support to your technical needs.
Android app developers have always been ranked higher for their seamless contribution to the enrichment of mobile and wearable devices.
Hence, if you are a believer of the BYOD (Bring Your Own Device) policy, you will find custom Android application development to be really beneficial.
HokuApps' Android Application Development: Robust and Quick
When it comes to business-level apps, you should not settle for anything except the best.
As an Android application development company of much repute, HokuApps lets you build a custom Android-based app at 10 times faster than the traditional models.
Be it about attractive graphics, superior integration or intense domain expertise- our Android app developers combine all with efficacy.
Join hands with us and build a highly functional android app that delivers what truly matters to your business growth and success.