How Android Application Developers Can Add More Value To Your Business
By

William Spencer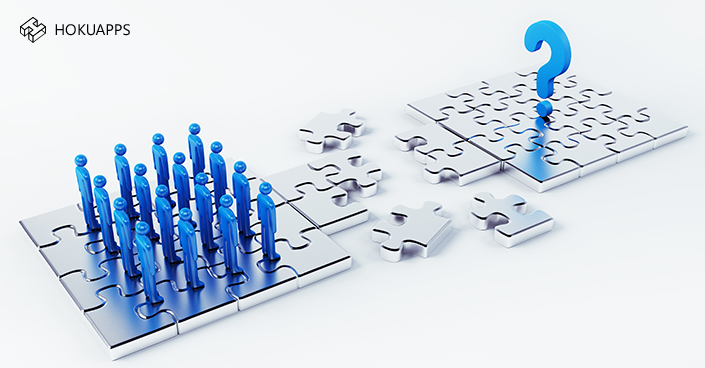 Did you know that today's consumer spends more than 85% of their time on their smartphone, using apps?
In fact, a recent Neilsen report (Source: TechCrunch) stated that an average of 26 to 27 apps is used monthly. With mobile devices and apps gaining so much popularity, the best way to increase the reach of your business is to have a fully featured app that can act as a face of your Business. But as we all know with great app comes greater maintenance. Hence, hiring Android app developers from app development services offering company is the optimum solution to this dilemma.
You can hire Android app developers to create a unique and engaging app for your business. The reason Android wins over iOS is that the OS is much more popular across the world, with Android smartphones boasting a leading market share.
There are multiple advantages that you stand to gain when you choose to use the services of an experienced and skilled Android application developer. Here's a look at the major benefits.
Improve Customer Engagement with Pro-Active Android Apps
Android forms an excellent base to create engaging apps that are easy to use. In fact, an experienced Android app programmer will be able to create different ways in which you can engage your target audience, and that too in real time. The key to building customer loyalty is to demonstrate not only that you are listening to their problems but actually responding to their concerns in real-time. This is what will bring you repeat business and great word-of-mouth publicity, which is the best kind of marketing for any business.
Build Brand Recognition with User-Centric Android Apps
A well-designed and the well-branded app is an asset in today's world. Brand awareness can be created through an app that puts your brand messaging across effectively. With greater brand awareness comes greater sales conversions. This is because when a user becomes familiar with your brand, the next time they are looking for products or services similar to those that you offer, the first business they will think of is yours.
Enhance Marketing Strength with Android Apps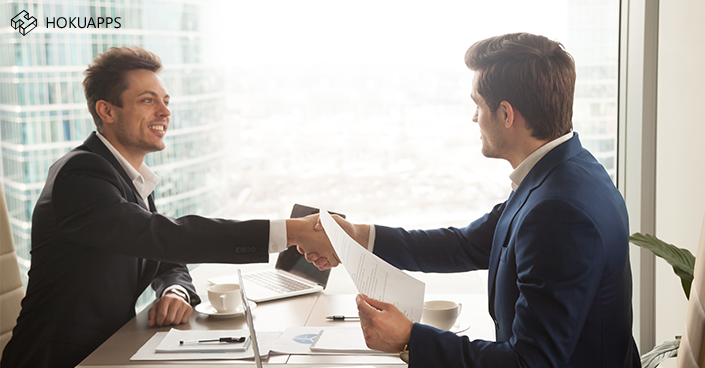 According to Flurry's State of Mobile 2017 report, time spent on apps grew 6% in 2017, following the 11% growth seen in 2016. Mobile users are spending 90% of their time on their smartphones using their favorite Android apps. What better way could there be to market your business than to harness this immense power?
So, make sure you hire an Android app programmer who is skilled enough to help you build an app solution with timely push notifications, as well as gathering valuable consumer data. This data, which can include not just demographic information but also buying preferences, can help you with your direct marketing efforts and future communications with your target market.
Research shows that you get 30% more prospects via apps than a website these days. So, use your app to keep your customers informed about new products, prices, differentiators, sales and special offers and much more.
Customize Services & Customer Support
The Android platform scores over all others in terms of flexibility and customization capabilities. This means that when you choose Android app developers for hire, you can actually get them to create something that adds value for your customers. This can be in the form of personalized support services. This is one avenue that can help you create effective two-way communication with your customers, which will definitely win your business many brownie points.
The way to make your brand stand apart from the competition and to build trust among your target market is to demonstrate how responsive you are to their needs. And a skilled Android programmer can help you create a means of smooth and seamless interaction, which is a very important aspect of Android app development. Such smartly developed apps are not just easy to manage but also are scalable. This again is one area where Android scores over iOS.
Also, just the fact that the consumer can reach you at any time and from anywhere gives them huge peace of mind, which again is a win for your business.
Free Up Time to Grow Your Business
When you hire Android app developers, they take on the responsibility to keep you updated on the progress being made, giving you regular status reports and total control over the development of your app. They take the time to understand your business and your brand message so that they can create an application that is best suited to your specific needs. In doing so, they take a huge chunk of effort off your in-house team, which can then focus on business growth and expansion.
And while you are focusing on your core business operations, the developers will be working hard to give you a user-friendly, feature-rich app that will add value to your business.
Ease Business Processes
Mobile apps are not just a wonderful gift for your customers, they can be of immense use within your business too. Businesses today are increasingly relying on a mobile workforce and using apps to ensure timely and effective communications. But, even if a business does not have a large mobile team, monitoring, managing and tracking various business processes, inventories and operations become much easier with an effective app.
The Bottom Line
Android is one platform that offers innovative features that can be used to create unique apps that add value for the business and its customers, from huge 2D and 3D graphics libraries to audio and video files and much more. Being an open source platform, barriers to entry are low and tools and techniques are constantly being added to an already vast base.
However, to make the best use of all these features and facilities, it is important to hire skilled Android app programmers who can help you capitalize on Android's full potential.