6 Must Have Tech Skills in Android Application Developers
By

William Spencer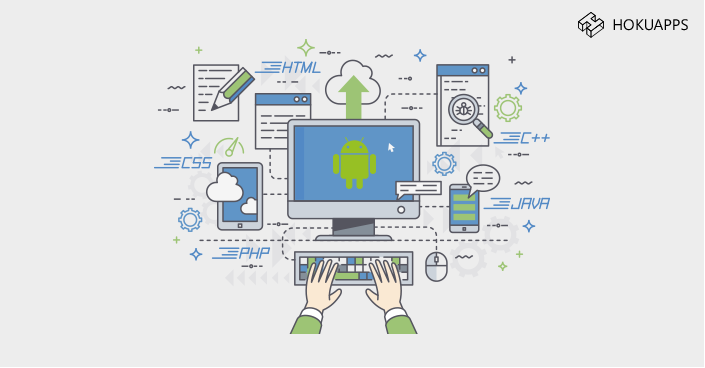 The mobile OS landscape has long been dominated by Android and iOS. There are, however, several compelling aspects that make Android an ideal OS platform for app deployment. As a technology, Android is open source, flexible, secure and progressive, and it currently enjoys its presence as a preferred OS across 2 billion monthly active mobile devices around the globe.
Considering the rate at which Android is being adopted as a native platform across devices, going forward, the demand for Android app development will only increase. Quite predictably, this spells more opportunity for all Android application developers out there. With the proliferation of mobile devices, the role of a mobile app developer will increasingly become more enriching, fulfilling and diverse.
From a business's perspective, riding on top of this trend would essentially mean taking a mobile-first approach and hiring skilled Android application developers who can craft high-end business applications which are visually appealing and functionally rich at the same time. There's one small snag though, which might make it difficult for a company to rope in the right resource. There are numerous application developers/companies all over the world and finding one who has the potential to complement the requirement of a project is definitely an arduous task.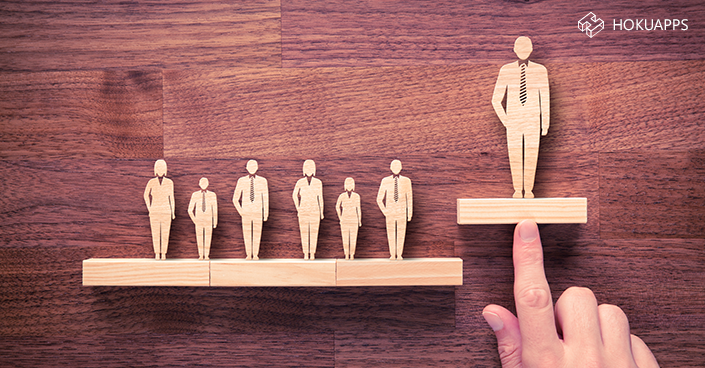 Sourcing the Right Talent
Companies looking to hire Android app programmers should closely review a particular developer/company profile on the basis of certain skills sets and abilities. Consider hiring, only if the credentials match up the project requirements. Remember, a highly skilled Android application developer should definitely possess the following set of expertise in order to develop a robust mobile application.
Being Adept in Java Programming Language
Native Android application development involves the usage of Android Studio/Eclipse and Java within an integrated development environment. Thus, an ideal Android application developer should be well-versed with the nitty-gritties of Java programming language and possess the requisite knowledge pertaining to complex Java syntaxes and other related programming syntaxes.
Comprehensive Technical Expertise
An Android application developer should be experienced in APIs, Android SDK, Android Studio and other tools that feature in the Android application development process. It's important to note that application development and deployment is no more restricted to just one platform. Today, an app developer needs to be versatile and should possess the skills required to create any type of app for any given device, irrespective of its platform.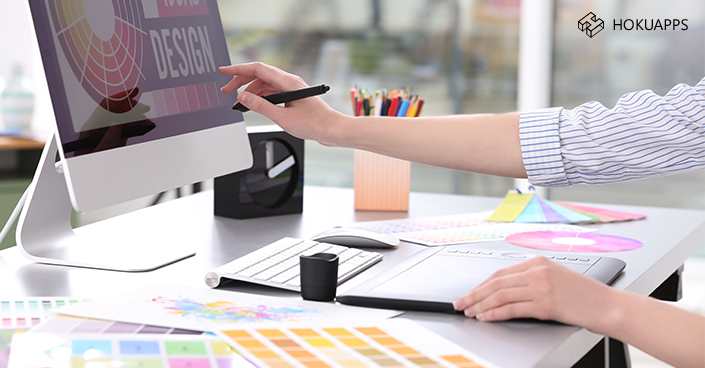 Sound Understanding of Design Details
One important aspect that defines the success of any application is its design. And, it is a distinctive design which makes an app user-friendly. A proficient Android app developer/company needs to have a sound understanding of the intricate design requirements of an application. After all, a business application can only garner user satisfaction and loyalty, only if it is well-designed and easy to use.
Knowledge of Developing Cross-Platform Solutions
With the mobile market expanding by leaps and bounds, soon the mobile user base will become even more fragmented in terms of Operating Systems. In fact, major players in the industry like Apple and Google have already taken note of this trend and started to bridge gaps between smartphones and other platforms to further deploy cross-platform solutions across channels. Android app developers of today, need to have the knowledge of developing cross-platform solutions which can be easily ported to mobile apps to sync different operating systems.
Ability to Critically Think and Adapt
An Android developer should only write clean codes if he has the power to critically think over the requirements of a project. When faced with a handful of probable solutions, it is logical thinking which will help a developer to rapidly test each scenario and identify the one which serves the purpose.
Android application developers should also be open to acquiring new skills and taking up added responsibilities. Moreover, they should also be open to constructive criticism, comments, and other uncomfortable situations. Staying adaptable to circumstances will help a developer thrive in the highly dynamic app development environment where change is the only constant.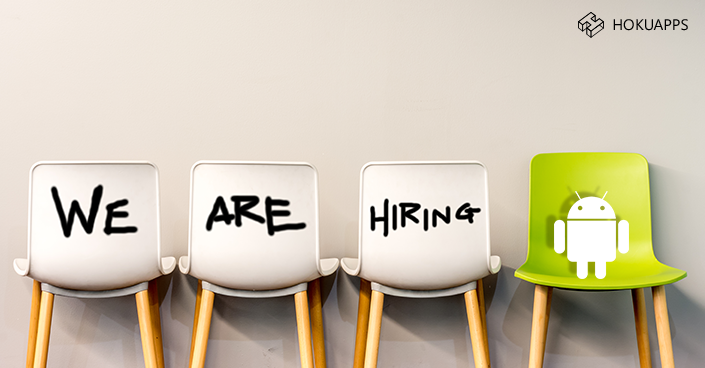 Time to Start Hiring Android Application Developers
Hiring an experienced Android app developer can be a stepping stone for a company looking to gain significant traction within a business environment which is defined by mobility. However, in order to stay ahead of the curve, in the long run, a business needs to incrementally add more efficiency to its app development and deployment capabilities. This is where an Android developer company can essentially create the difference.
Specialized app development companies like HokuApps often bring together the best Android application developers under one roof. Moreover, their range of high-end app development services can help companies to successfully achieve the objectives associated with developing, deploying and maintaining a technologically competent Android application.