Android App Development Trends to Watch Out in 2018
By

William Spencer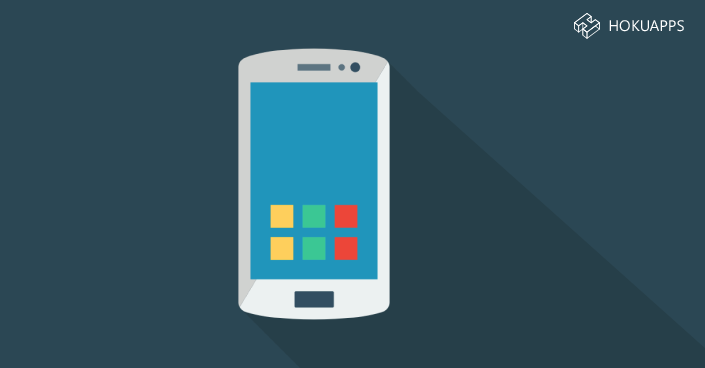 While there are a few popular mobile platforms, Android leads the landscape with a market share of more than 85%. Mobility has now become crucial for every enterprise with more users now using their mobile phones to access the internet. It is now evident that the digital strategy of companies now needs to significantly focus on mobile devices too.
As compared to mobile web, users spend more time on mobile apps. This makes an Android app a great way for a business to engage with their customers and improve their sales. Developed by Google, Android has been consistently improved with every new version. From Cupcake in 2009, Android has come a very long way with its latest Oreo release in 2017. The OS is now more powerful, secure, and faster than ever.
In 2017, it was the Lifestyle Apps, Google Apps and Social Media Apps that ruled Android app development and the Google Play Store. With businesses now understanding the importance of having an Android app, it is time for them to focus on building apps similar to the ones which were the most popular in 2017.
Before you hire an Android app development company for creating an app for you, you should know what app trends will rule the Android world in 2018. To help you make the right decision, we have a list of some hot trends that are sure to rule in 2018.
1. Android Instant Apps
No user uses all the apps on their mobile phone on a daily basis. As per a TechCrunch report, users only use 9 apps on average on a daily basis. Rest of the apps just consume space in the mobile phones. In October 2017, Google launched Android Instant Apps to help users with this problem. Users simply need to tap the app they want to use and use the same without installing it on their mobile phones.
So, if you want to create an app which offers a type of service that won't be used by people on a regular basis, you'll see the traffic dropping on a consistent basis. But the app would still offer a valuable purpose if it is compatible with this new Instant App feature. If you are planning for Android app development, ensure that your app is compatible with this feature.
2. Mobile Payment
As per a PR Newswire report, the mobile payments market would be worth $3 trillion by 2023. Not only this, out of this $3 trillion, $9 billion will come from the implantable payment technologies of the next generation. With the e-payment industry aiming to create a cashless society, you can think about convenient and innovative payment solutions that you can offer through your Android app for the products or services you offer.
When users start paying through these options, you'll be able to understand the payment option preferred by your customers and this information can be used for further innovation. Apps with unique payment solutions are challenging as far as their development is concerned. Hiring a reputed Android mobile app development company for the job can be a wise decision.
3. Cloud-Based Android Application Development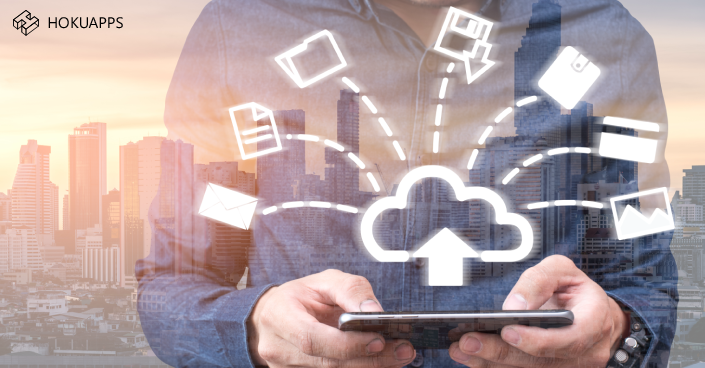 While cloud-based apps have been popular since 2016, they'll continue to buzz the mobile app industry in 2018 as well. Almost every company deals with important data. They need to ensure that the data is not just saved but saved securely. And cloud-based solutions are an excellent choice. With a cloud-based app, you can allow businesses to access their data anytime without worrying about the safety of the data.
If you do not already have a cloud-based app for your business, this could be a great year to hire Android app developers to create one. Research around and you'll see that many top companies already offer such apps to their customers. As a matter of fact, many of your competitors might also be offering them. Use this powerful technology to your advantage to attract new customers.
4. IoT Apps
When "Internet of Things" was an unknown term, people never thought that the things from your life could understand your needs. As per a Gartner report, there will be more than 20 billion connected devices by 2020. We'd be using these smart devices for a host of our day-to-day activities. For instance, there are already a number of home automation companies that are working to create technologies with the help of which users would be able to interact with smart devices.
Google too has been a major contributor to the development of IoT and Artificial Intelligence. Android with a market share of more than 80% is the platform that should be used for creating apps which can deliver an interactive experience to the users. The Android application development professionals should ensure that the apps have an efficient and secure backend that can enable smooth user communication with the device.
5. Virtual Reality and Artificial Reality Apps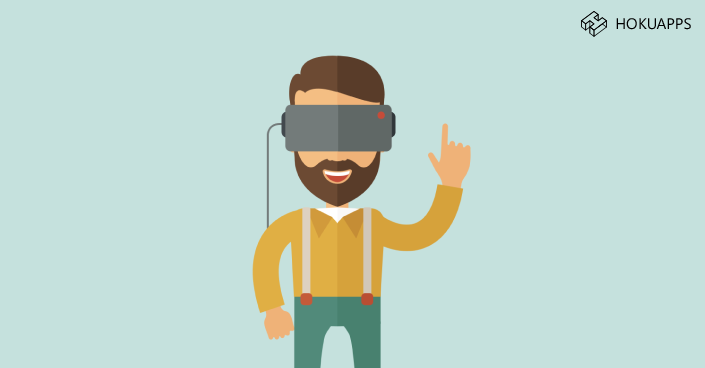 As per a Statista report, it is expected that there will be 977.9 million standalone AR app downloads in 2018. The figure can reach 1,389 million by 2022. Now, do you remember the game which surprised the mobile gaming industry in 2016? The game was Pokémon Go! With more than 650 million downloads, the game became one of the most popular games on Android Play Store. This virtual reality game brought AR and VR in focus in the mobile app industry.
While currently, it is AR that is growing at a faster rate than VR, it is expected that both the technologies would significantly contribute to the Android app development trend in 2018. If you want your app to make it big this year, create an AR/VR app which will not only attract users but will also help you offer something different than your competitors.
These are some of the top trends that for Android app development in 2018. If exponential business results are what you are expecting this year, embrace these popular technologies and get your Android mobile app development team create an app based on one of these innovative technologies. If an in-house app development team is not an option for you, a reputed app development agency could help you achieve the expected results with the help of a user-friendly and technologically advanced Android app.