5 Reasons to Choose Android Application Development Over Other Platforms
By

William Spencer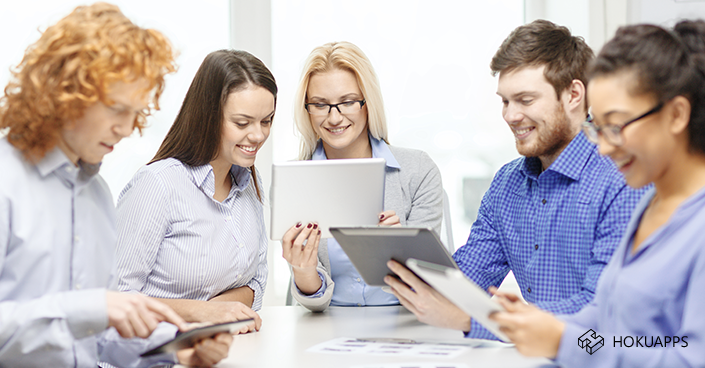 For most of the enterprises, one crucial question that needs to be answered before they start their app development journey is…
"Which mobile platform should we target?"
While it is a very pertinent question, it only addresses one half of the enterprise concern. There are other considerations to be made, without which no business app can experience success. One such consideration is closely tied your app users. Did you know that almost 23% of the users never open an app after first use?
If you don't want your business app to be thrown away like this, you need to concentrate on your business aims, audience, and resources. Most importantly, you need to be complete that crucial question, which should be…
"Which mobile platform we should target and why?"
When it comes down to mobile app development platforms, it is mainly about the clash of two big tech clans – Android (powered by Google) and iOS (engineered by Apple). Google and Apple both have entirely different ways of running the platforms, and vary greatly from each other in terms of restrictions, costs, and functionality. However, the market share statistics hugely favor Android application development.
According to a report by Net Marketshare, Android conquered 68.69% of the global market share by the end of 2017, which almost double the global share of iOS (29.26%). Hence, if you want a wider customer base of your mobile app, they are very likely to be on the Android platform.
While these numbers speak for themselves, you might want to know other factors for which you should opt for Android application development for your business. After all, knowledge is always better than assumption.
Here, we give you 5 main reasons which prove that Android mobile app development is just the right choice for your business growth:
Reason #1: Enriching the Community of Android Developers
There is no denying that the community of Android developers is well-established. Android has more than 300 carriers, software, and hardware partners, who can help you build your app with ease and push it in the right business direction. Unlike other platforms, Android application developers often work together on an open platform and share their app development knowledge, experience and skills with each other during the app development process.
This being so, Android application development environment is always conducive to smooth learning and nourishes the needs of any app developer who is a newbie or, looking for some extra support. Google also facilitates the documentation of all educational resources to help Android application developers at every step.
Another lucrative benefit of working with an Android app development company is that they actually do more than just working with each other. You can choose HokuApps Android developer without worrying about the quality of deliverables.
Reason #2: Developer-Friendly Tools and Integration Technologies
An open platform like Android is always better because any programmer can work on it, irrespective their technical expertise (with the right logins of course). The Software Development Kit for Android application development, also known as Android SDK, can be downloaded anytime along with Eclipse, Android's official Integrated Development Environment (IDK).
With a few efforts and skills on the part of Android application developers, a business app can be ready within hours. What comes in striking contrast to other platforms here is that all these Android tools come for free. This means that you get not only great and functional app but save on operational cost too.
Android Studio has also been remarkably revamped by Google with cutting-edge tools, functionalities, and features. Some of the latest highlights include:
Live visual editing guide for coders
Availability of lint tools for version control, performance, and usability
Good integration capability with Google Cloud
Remarkable ability to generate APK files
Editing purview running on multiple screens
App layout rendering in real-time
Building variants
Android application developers use Java for software programming, which is highly regarded among global enterprises for its widening scope and user-friendliness. Unlike other platforms, you will get multiple software development frameworks with Android with varying capacities that can promptly address your changing business demands, whenever you need it.
And there's more to it. Popular frameworks pertaining to Java and Android also render support to Linux hardware and related tools, which can help you explore various advantages of such open source platforms.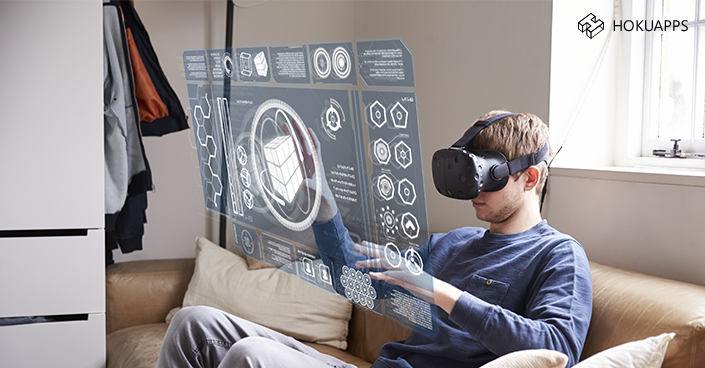 Reason #3: Futuristic Advancements
The success of any mobile platform largely depends on how much investment it is willing to make on its future advancement. Android, as a platform, excels in this sphere too. Google and its Android platform partners have been heavily spending both money and resources to make Android application development the first choice for the future developers.
Google has focused most of its platform advancement efforts on introducing innovative technologies, updating existing development tools and formulating effective techniques for Android application development. Recently, this tech giant has also extended the Android OS support to wearable devices and apps. This means that Android application developers can continue to experiment with upcoming devices and technologies and provide business apps that are flexible and future-proof.
Reason #4: An Effective Marketplace
All Android apps go to the Google Play Store, which is very efficient and prompt in its responsiveness, especially when it is about the app approval. Quite in contrary to the Apple App store, which is expensive and time-consuming, your enterprise app can get approved for this Android application development marketplace within 2 days.
The Android app developers can easily keep your business app on Google Play Store by paying a one-time fee, instead of spending capital for the entire year. Google Play Store facilitates automatic updates of all android apps and renders continuous support for the Android OS so that the targeted apps never lose their market relevancy.
Developers can also quickly glance through the feedback of actual users and launch relevant updates from time to time. Besides, Android apps can be downloaded from any source apart from the Android market, which means more business visibility and greater outreach for your business.
Recent moves by Google to keep quality paid apps in Play Store have helped multiple Android application developers to retain their monetization strategies and create an enriched customer base on Android platform. Opting for Android application development can also drive your business toward greater success, as Google is planning to launch multiple hi-tech devices with Android OS embedded in them.
This will not only increase the popularity of Android app development services in near future but can help multiple corporations with Android business apps get a global brand identity.
Reason #5: Great Return on Investment (ROI)
Android application development has no stringent hardware requirements like Apple iOS, which needs costly tools like Xcode and Mac to support the app development environment. This makes Android application development a cost-effective platform for developers and businesses alike.
While your Android application developers are free to experiment with updated technologies, you will receive a business-level app out of your Android mobile app development investment, which is constantly maintained and has the potential of earning big in the market.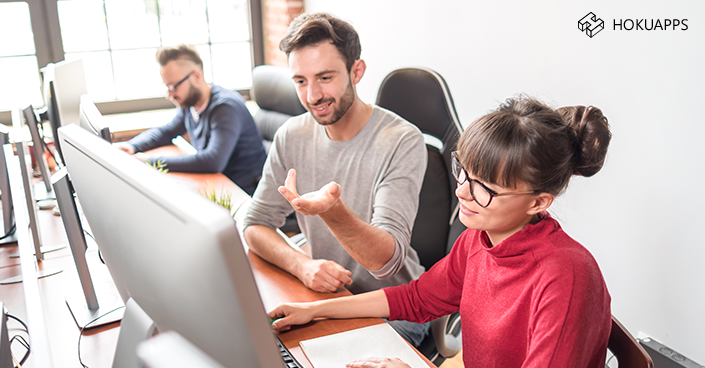 HokuApps: Your Android Application Development Partner
If you are ready to start a long and exciting journey with Android application development, you need to choose an Android app development company that understands your business requirements and app needs.
At HokuApps, our Android app development services are focused on maximizing your chances of getting market success, by taking into account the variety of IDE features, nature of app programming and different market demographics. The end result is often a smart and flexible Android app, which streamlines complex business processes, provides a competitive edge, and delivers expected ROI.
Experience the making of a successful Android app with us and accelerate the digital growth of your business.