Reasons You Should Invest in Android Application Development
By

William Spencer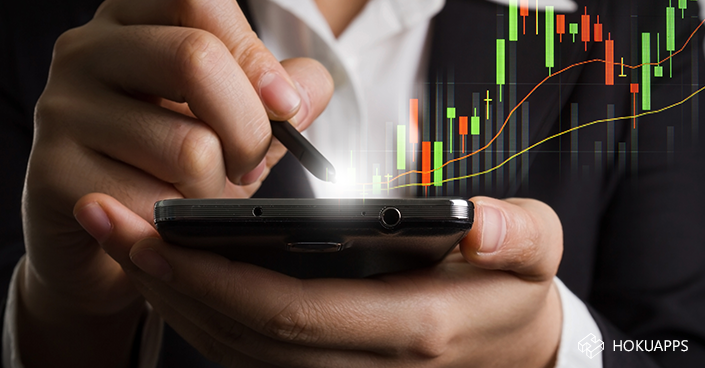 A major question that all organizations have to grapple with is the choice of platform to host their apps on. It isn't enough to just create a great app, it must be made available on a platform that caters to their target demographic. Hosting an app on multiple platforms is an option, but it often entails significant expense. It makes more financial sense to choose a single platform that is capable of maximizing your investment and reaping the most out of your app. While iOS and Android are the major players, Android application development offers a number of advantages that truly catapult efficiency, profit, and cost-effectiveness.
Why Create Android Applications for Business?
Global Reach
A conservative estimate: Android users in 190 countries downloaded something close to 82 billion apps in a year. Android is also the leading OS in the world's largest smartphone markets – China, India and the USA.
VentureBeat found that Android has been actively rating into Apple's market share. Because it caters to users with incomes on the lower end of the spectrum, smartphones running on Android are much higher in number. Consequently, more Android apps are in usage. Android app development would ensure that your app has a much larger pool of potential customers.
Low Google Play Store Submission Barrier
Since Android is owned by Google, it follows Google's philosophy of encouraging innovation. Thus, the approval process for Android apps is quite simple and swift. It takes, at most, a few hours to get an Android app on the platform and available to users. In contrast, Apple has a relatively stringent set of rules that an app must adhere to if it has to appear on iOS. Approval can take weeks in some cases, which delays launch dates and hinders profits.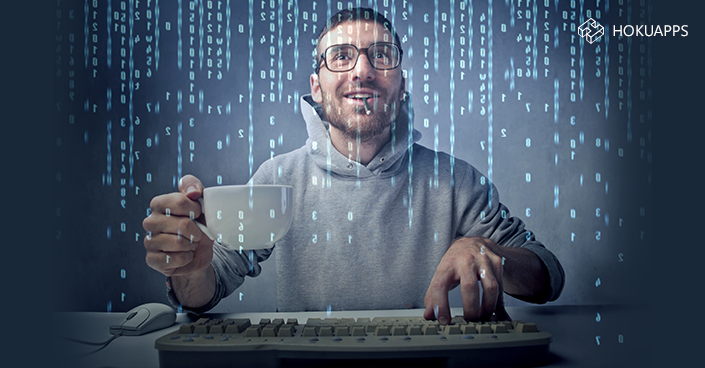 Easily Customizable
An app is primarily defined by its user interface. Android application development is accompanied by the ability to easily customize interfaces to manage developer and user expectations. Google's focus on providing features that help developers create customized Android applications for business in especially helpful. It allows developers to translate their creative ideas into real software. Its impressive range of options for customization can be used to add data management functions, multimedia tools, settings alterations, etc. You can also customize the OS for internal computing requirements to launch your own device.
Low Investment and High Return on Investment (ROI)
To register as an Android developer, one has to make a one-time payment of $25. In case of Apple, it goes up to $99 a year. After this, developers can build and test the app on their devices, which lowers costs. The Android Software Development Kit (SDK) is also free of charge. All this adds up a much lower investment in android app development services.
Despite the low investment, however, Android application development is capable of yielding high, long-term returns. In comparison to the big names, you can hire Android app developers from HokuApps at an affordable cost. This makes for a financial win-win on all counts.
Open Source Software
Android is open source, meaning that developers do not have to concern themselves with licensing costs or royalty while using the SDK. Android application development also lets developers interact with the developer community to learn about upcoming versions of the platform. This lets them configure their apps accordingly. Android application development thus proves to be lucrative and convenient for enterprises and developers alike.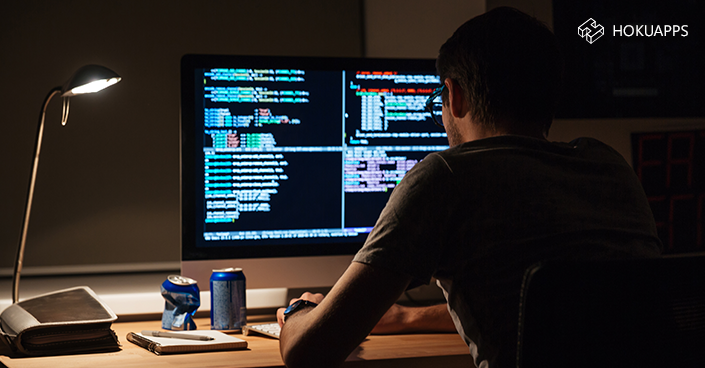 Most Convenient Developer's Software
Android application development allows for adapting an app to accommodate shifting market trends. Since apps are approved within very little time, updates to apps can be done and made available within hours. iOS, on the other hand, would take days, perhaps weeks for the same process. Google Play Store also lets developer release Alpha and Beta versions of an app which are testing by a limited set of users. This testing generates much-needed feedback which forms the basis of necessary enhancements.
Multiple Sales Avenues
Unlike iOS apps which can only be hosted on and downloaded from the App Store, Android apps can be downloaded from multiple channels. An Android app can be downloaded from Google play store as well as from any number of websites that its creators choose to put in on. Android mobile app development helps to generate more revenue by offering customers a larger number of sales and distribution channels. In fact, you can create your own distribution and sales channels. Build it, publish it, and work out a unique promotional strategy to appeal to customers.
OS Platform Popularity
Android is the most popular mobile platform on the planet. It is operated by users from different income groups on an astronomical number of devices. Android app development ensures that your app will be seen and probably downloaded by a large number of users. This naturally generates more revenue. If your app is downloadable for free, you can also profit from its increased visibility to users. Even though the app is free, hosting ads will lead to profits. In addition, a free app can also help to build a good reputation for an organization.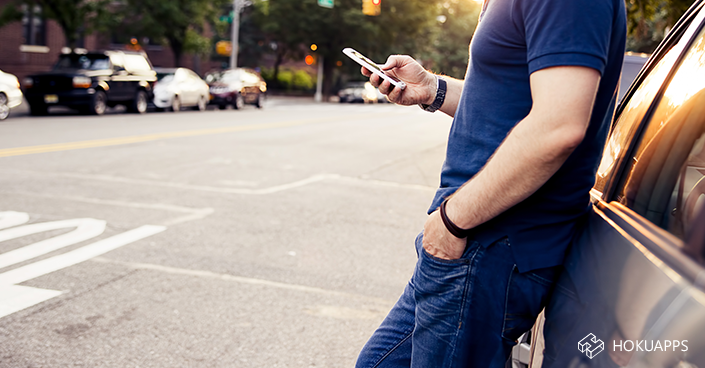 Easy to Use
Android uses Java, a programming language that most developers are intimately familiar with. At the same time, Java leverages a rich set of libraries and is excellent for making great apps. You do not need to hire a developer skilled in multiple, complicated programming languages for Android application development. This saves staffing costs for enterprises. For developers, Android app development is easy to accomplish. Apps are made faster, and with fewer hiccups in the process.
HokuApps: The Way to go for Android Application Development
The HokuApps platform has been designed to leverage every advantage of Android application development. Our software lets you create Android apps which are suited to meet the particular needs of your organization. Whether your apps be customer driven or necessary for enterprise-related functions, our services can help.
Plus, our Android app development services offer complete lifecycle support. From ideation to strategy to design to development to testing to post-deployment strategy, HokuApps encompasses the entire spectrum of Android application development. To hire Android app developers, contact HokuApps