How Much Does It Cost to Create and Maintain a Business App in 2018?
By

Peter Johnson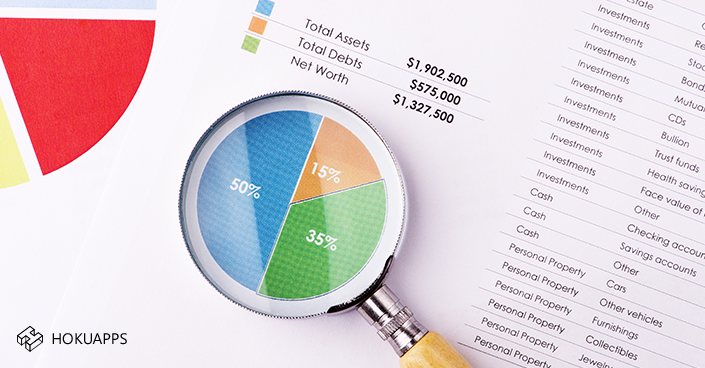 Developing an app in 2018 is nothing short of building a stunning piece of architecture, like a building.
You first need to lay a foundation with customized database and wireframe, include third-party APIs for the wiring job and decorate the interior with expressive UI & UX design.
Each of these development processes is critical to building an app.
If not done properly, flaws would surface in form of bugs, and affect the integrity and functionality of the app. Your job, however, does not come to an end when the house is built. You need to maintain it too.
Same goes for a mobile app.
Right development procedure and constant maintenance can keep a business app market-relevant and attractive to the users.
So, one common question that plagues the corporations seeking an enterprise-level app is-
"How much is it going to cost to build and maintain an app?"
Answering this question related to the actual mobile application development cost can be difficult. It is because it also depends on the choices you make. You might have an upfront price, yet it cannot tell you everything. When it comes to finalizing mobile app development cost, there are too many variables at play. Besides, with traditional mobile app development platforms, there are hidden costs too.
But with some mobile app development platforms, like HokuApps, these questions can be answered easily. For that, you'll have to contact our experts. However, for the time being, we will stick to explaining how traditional app development costing works and how cutting-edge low-code mobile app development platforms differs from the rest.
So, what really determines the cost range of mobile app development?
Read on!
What Factors Determine Traditional Mobile App Development Cost in 2018?
One of the easiest ways of calculating mobile app development cost is to put it through a formula.
Yes, you read it right.
To calculate the median cost of mobile app development, multiple mobile app development companies follow the quantitative method given below:
(App features × app development time) × Hourly rate charged = Actual cost
Mobile apps, however, come in a variety of shapes, colors, sizes, and functionalities. As a result, even though they look simple and easy-to-use, they are increasingly complex at the backend. There are actually a plethora of interrelated factors working, and each of them can influence traditional mobile app development cost.
Alternatively, some low-code mobile app development companies like HokuApps offer a fixed pricing for development of cross-platform mobile apps, which works way cheaper than the above formula.
Here's a breakdown of the factors that can change the numbers in your app development cost:
Factor #1: Free Vs. Paid App – Your Choice
We understand that you get what a paid app means. You sell your in the app store and make money out of it.
But, what's so impressive about a free app?
Let us enlighten you on this:
Paid apps work in a pretty straight-forward manner. Greater the number of downloads, more income you are going to generate. A free app, on the other hand, can help you market your offering and make it saleable. It can increase the value of your app, build a favorable brand identity and help you hit the targeted user-base whom you can choose to sell it to in future.
So, the revenue model is a bit indirect, yet quite promising.
In the paid app, your Return on Investment (ROI) would largely depend on the market positioning of the app. This, in turn, changes the mobile app development cost curve. Whereas, free apps are a good fit for the current competitive landscape of app market. The app development costs are comparatively low too.
Whatever you choose, should complement your business goals and app development budget.
Factor #2: Mobile OS Platforms
You can choose to build an app that runs on multiple devices and platforms: Android, iOS, the Web, or all of them. You can go for all of these, considering that you have a good understanding of where your target audience resides.
In case you need to pick one, it absolutely depends on what you are eyeing.
Apple generally uses stricter guidelines for its App Store. So, there will be more app security and quality along with high barrier to entry. However, the mobile app development cost might also be higher. Android, on the other hand, is considerably cheaper, offers an open platform, and can give you a wider customer base to tap into.
And of course, traditional mobile app development cost will vary as per the platform you choose. With HokuApps, pricing is all-inclusive, i.e., you get mobile apps for iOS, Android and the Web, created on an automated platform.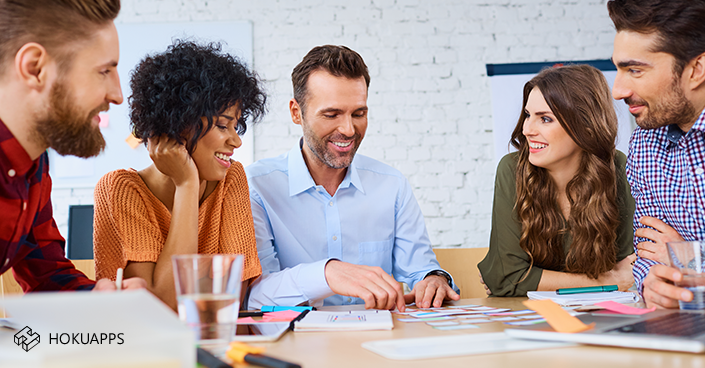 Factor #3: App Development Agency
There are basically three kinds of mobile app developers that you would very readily find on the internet:
Freelancers
There is no dearth of freelancers for app development. They are mostly preferred for offering low-cost app development. However, if someone promises you quality app at the cheapest price, flag them. Always remember that you get what you generally pay for.
Small Agencies
You can have a moderate team of 5-6 developers working on your app in a medium-sized mobile app development company. They are more expensive than freelancers but can deliver quality work at a lower price. You might still struggle to get skilled developers and timely delivery.
Agencies
Established companies like HokuApps come with loads of industry experience and platform knowledge. Hence, the technology platform here can always provide you with higher quality assurance at affordable pricing. If you want a balance between deadline, budget and app performance, long-standing custom mobile app development companies are the best bet.
Factor #4: App Design & Functionality
Apps are getting more dynamic day-by-day. In the app development scenario, there is just no limit on what can be produced. The two main aspects on which you can constantly innovate are app features and design elements.
Attractive app features like payment integration, geolocation, push notifications and messaging continue to dominate the app development market. Yet, it is difficult to categorize apps on the features available due to its ever-evolving nature.
The graphical element in your app might be eye-catchy, but the UI/UX design is everything.
A simple yet user-friendly interface can help your users easily interact with the app. This can make your app stand out from the crowd.
At HokuApps, we have often seen that clients often tend to overlook the investment of incorporating varied features and design elements into an app, which adds to the overall mobile app development cost. HokuApps, however, comes with a deep library of UI design mockups, created within suggested guidelines by Apple and Google. Businesses can make the choice of UI and we'll integrate this into the app.
Factors #5: App Maintenance
A lot of our clients come and ask us –
"Do we have to keep paying even after the app is launched?"
What you have to keep in mind here that your app is much more than a thing in the store.
Your app is your key to reach multiple active users, who will download your app and keep coming back for more. So, for every app, there will be some ongoing app maintenance cost.
Here are the things which you need to do continue to maintain your app:
OS upgrade and app maintenance.
Time-to-time technical support is required to modify the app features and functions as per the user feedback.
As for the general estimation goes, app maintenance cost can amount up to 20% of the actual mobile app development cost. So, if your app development project is priced at $100,000, the app maintenance cost can range up to $20,000. However, automated mobile app development platforms like HokuApps charge a minimal monthly fee, which turns out cheaper than paying for each and every aspect of the entire lifecycle of the app.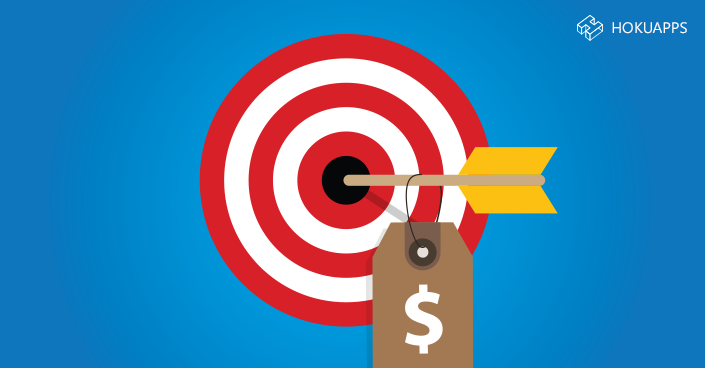 HokuApps – An Affordable Mobile App Development Platform
You ask 5 different developers, and you are guaranteed to get greatly varied pricing models from each. There have been innumerable calculations on getting an average mobile app development cost. But, traditional mobile app development is not that easy and can be incredibly expensive too.
Yet a mobile app can be very much within your reach if you choose a custom and low-code Mobile App Development Platform (MADP) like HokuApps. Within days or weeks, your app would be absolutely ready to hit the market and fetch that desire results, and all for a affordable pricing that is all-inclusive (and no hidden costs).
The reason HokuApps offers such solutions is simple. 90% of the process is automated. Which means, the platform features deep libraries of pre-configured modules, a design studio and pre-built technology components, which can be integrated with pre-built connectors via a simple drag and drop process. The remaining 10% is hand-coding to customize the app according to the business's unique organizational hierarchy. The solutions are thus, cross-platform, secure, affordable and offer stunning UI/UX. In comparison to traditional app development, the automated process increases app development speed by up to 10 times.
In addition, all mobile apps are automatically provisioned with enterprise administration backend to manage and administer the solution, a custom mobile and web view of all data and analysis, a communication framework and industry-best security features.
You can choose to build cross-platform apps with great design on our platform, at a faster pace and very affordable cost. With HokuApps, create, publish as well as maintain an app that your customers will love.