These Mobile App Development Trends Will Change the Way You Do Business
By

William Spencer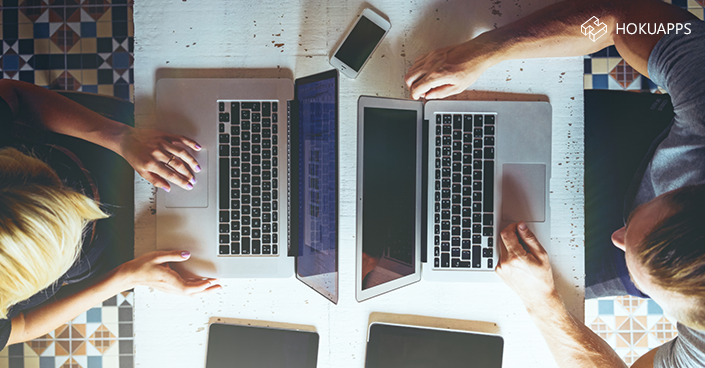 Mobile apps have become a must-have for businesses to thrive in today's highly digitalized market. Your business has almost zero market impact if your potential customers do not know about it. With increasing reliance on smartphones and laptops, customers now make purchase decisions over an app, rather than visiting a store. If you are looking for a faster and innovative way to reach your targeted customer base, you need to partner with a top mobile app development company as part of your business strategy.
However, taking the decision of building business-specific mobile app solutions does not mean your job is over. It rather starts from there with the top mobile app development trends.
One interesting aspect of mobile app economy is that it is constantly expanding and growing at a furious pace. There is a huge demand for both free and paid mobile app solutions among users, with global mobile apps revenue increasing at a steady rate. Worldwide revenue from mobile app downloads rose to 88.3 billion dollars in 2016 from 69.7 billion dollars in 2015, and is expected to hit almost 189 billion dollars by 2020!
Older technologies are phasing out and new technologies are being introduced every day. What you learned to be market-dominating mobile app development trends yesterday, might not be relevant today. Thus, keeping a track on the latest mobile app development trends becomes crucial for you, to stay at the top of the game.
Want to know what mobile app development trends are going to determine the future of mobile apps?
Here is an extensive list for you from the HokuApps team:
Accelerated Mobile Pages or AMP
With the launch of Google's Accelerated Mobile Pages project, AMP has got a lot of attention from SEO experts and corporations from all across the globe. With AMP, web pages on mobile devices will load rapidly. Not only that, if you convert your mobile web pages to AMP, you can expect to get higher clickthrough and more visitors. Due to faster loading speed, AMP supported web apps can also reduce bounce/migration rates to a great extent.
If you are already considering AMP for your mobile app development project, there is more good news in store for you. Google has announced to keep a separate index for mobile web search. Thus, this upcoming mobile app development trend can also provide your business app with a higher ranking on the SERP page, and increase the visibility of your business ads.
More Companies Will Use Enterprise Mobile Apps
Adobe's 2016 Enterprise Mobile App Report makes it clear why enterprise mobile apps development is no longer a choice – by citing numerous organizational risks that can crop in the absence of enterprise mobile apps, such as high employee turnover, getting outdated in the market and losing potential clients.
For a business to become successful, employees need to be always connected so that they can complete their jobs on time by staying in touch with the clients. It can help you streamline your business processes, such as recruitment and sales, and enhance overall operational efficiency. The same Adobe study also found that about 66% of the respondents felt that their investment in mobile app development will go up in the next three years. Therefore, it is best to consider developing one/upgrading your existing enterprise mobile app to stay ahead of your competition.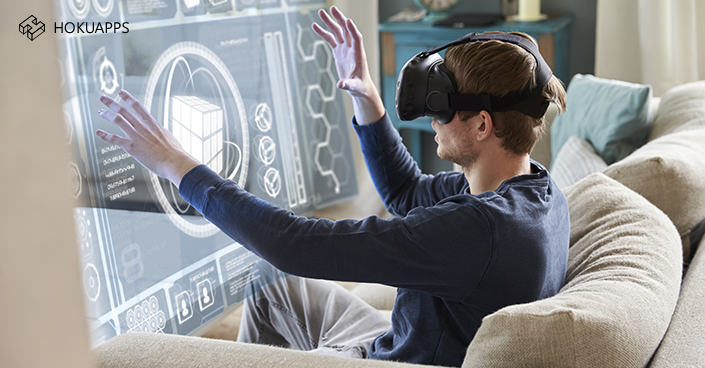 Virtual Reality (VR) & Augmented Reality (AR) Apps
Being the first technologies of their own kinds, VR and AR will no longer be limited to gaming and entertainment industries in the coming days. AR can provide businesses with the ability to blend product details with visually engaging graphics, which can enhance user experience. If used in a strategic way, AR can highly benefit major industries like engineering, real estate, and healthcare.
On the other hand, with VR, you can create the experience of a virtual showroom with the right combination of technology and photography, and endorse a 3D vision of your products/services. Technology giants like Apple and Google have started experimenting and improvising their AR and VR support platforms, which shows that this mobile app development trend is sure to dominate the future app development market. Google's AR project 'Tango' has recently been modified in a way that it can now allow smartphones and tablets to identify their positions in the physical world without using any GPS!
Mobile Apps Will Change for the Better
With smartphones being developed with more updated hardware and cutting-edge technologies, mobile apps are expected to behave more intelligently. Artificial Intelligence or AI-powered algorithms are taking over the global enterprise mobile apps development market with its emotion detection and face recognition abilities. AI can make your mobile app solutions more contextually aware (intuitive) of what your customers want, and help those provide very specific solutions to their problems. Such apps can suggest movies based on preferences, and provide diet chart as per blood sugar levels of individual customers.
Machine Learning has also allowed businesses to focus on conversational commerce. Keeping the AI mobile app development trend intact, digital assistants like Cortana or Alexa can change the way your customer service desk functions in future with their personalized approach and highly empathetic way of problem-solving. We have already seen third-party bots like Amazon's Lex, Microsoft's Azure and Google's Allo chatting with us to help us buy movie tickets, or shop online. Expect these sheer bot observations to heat up the mobile app development market further in the days to come.
App Security Will Be a Major Concern
Security of mobile app solutions is important than ever, considering the amount of confidential information they contain. With the proliferation of mobile commerce, apps facilitating mobile payments have become really common. However, many businesses still focus more on creating visually engaging User Interface (UI) than on enhancing app security.
There are multiple mobile apps that ask permission to access unrelated data and create unnecessary log files with continued use. This provides malicious users and hackers with more opportunities to access the apps and steal private and sensitive data. In their 2016 report on mobile app security, Hewlett Packard found 96.52% of apps out of 36,000 apps examined failed the privacy tests, which is quite alarming.
In all mobile application development companies, optimal data security remains the primary concern of app developers. As a major mobile app development trend, mobile apps would need more advanced security features, such as data encryption, data leakage detection through analytics, strong app verifications methods and passwords/encrypted keys being stored as ciphertext. Only HokuApps mobile application development platform can offer such security which are automatically integrated into the technology solutions.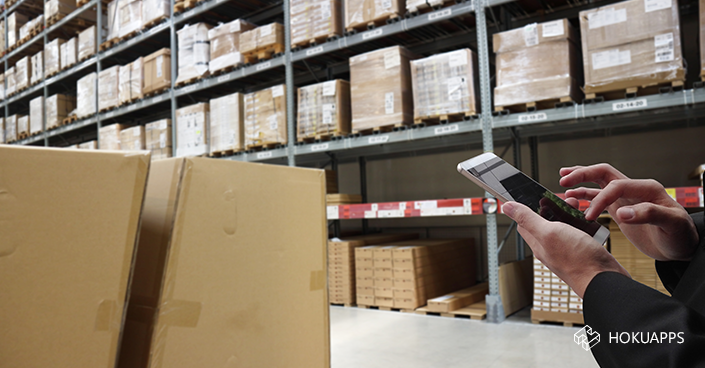 Build Your Custom Business App with HokuApps
The latest and upcoming trends highlighted above takes us to a very important point, i.e., creating user-specific apps. While the number of app downloads is rapidly increasing, current users have no taste for apps that are poorly built.
Besides, if the mobile app development process for your business takes months to complete, it will probably come to the market with very outdated features and functionalities, which offer no help in increasing your business visibility. Modern business apps need to be built rapidly, with features that 100% fit your customers' requirements.
Here, at HokuApps, we provide multiple advanced tools and features on our automated Mobile Application Development Platform, which require very minimal coding. The platform features deep libraries with pre-configured business modules, a design studio with hundreds of designs and a library with more than 500 pre-built technology components. By using our built-in connectors and simple drag-and-drop method to integrate tools, basic apps are built in minutes. Post this stage, the apps are customized to suit the business's unique ecosystem.
The result is apps automatically built for iOS, Android and the Web – are reliable, scalable and affordable – and built at 10x speed in comparison to traditional app development platform that creates apps from scratch and may take months or years to perfect.
You can also involve your functional departments to take part in the app development process, and create smart and agile apps that take only days or weeks to complete. Get started with the digital transformation journey of your business with us and create stunning apps specific to your custom workflows.