5 Tips to Hire the Right Mobile App Development Companies in Singapore
By

William Spencer

•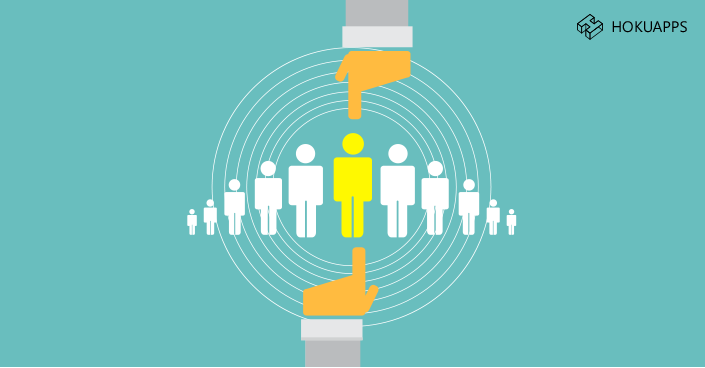 With a large volume of world population shifting to smartphones for performing day-to-day tasks, the mobile technology has reached a whole new level on the global front. People now have an app to do almost everything – be it shopping, making bill payments, or buying grocery.
But human beings, are always on the lookout for more, driven by the urge to live life to the brim! This has been made possible by apps to a great extent. There is an ever-widening demand among global users for apps that look good, feel good, and make their lives easier.
It means if you bag an effective and user-friendly mobile app of your own, you can open up potential opportunities for your business to maximize earnings and create a robust brand identity in the market.
Do you have an excellent app idea that can provide your business with growth and increased revenue generation?
Then, you should start looking for MADP platforms that best fit your idea. To build a perfect mobile app, you need to look for both onshore and offshore mobile app development companies that offer dedicated services at reasonable prices.
If you are thinking of outsourcing your mobile app development needs, the mobile app development companies in Singapore must be included in your review list. Those are not only affordable but have the potential to deliver business-specific apps with quick turnaround rate.
There are, however, millions of Singapore mobile apps developers waiting to cater to global clients from diverse industries. Hence, if you don't know what qualities you want in them, the selection process can leave you absolutely baffled.
Need assistance in making the final decision on this?
Here are some useful tips on what to look for when reviewing any mobile app development companies in Singapore.
Hiring the Right Singapore Mobile App Developer: 5 Things to Think Through
Before you start looking for any mobile app development companies, you need to narrow down on your app requirements. Start by determining the purpose of your app (which can be related to fitness, news, e-commerce, social media and so on), which will help you decide the 'main' and 'secondary' features of the required app.
Once you have the app details ready, you can go about finding the best mobile app development companies in Singapore.
Enlisted below are 5 best considerations to get you started:
Tip #1: Choose the Right Player with Appropriate Skills and Experience
Mobile app development is quite a complicated procedure, comprising of several phases. Selecting any mobile application development companies without the necessary technical expertise can turn your initiatives towards failure.
To create flawless and fully-functional mobile apps, you need to hire mobile app developers who are highly-skilled pros in the field. Besides, there are many mobile application development companies in Singapore like HokuApps, which have been into the mobile app development market for years. Make sure that you choose a well-established company that works with passion and can easily adapt to the dynamic requirements of your business.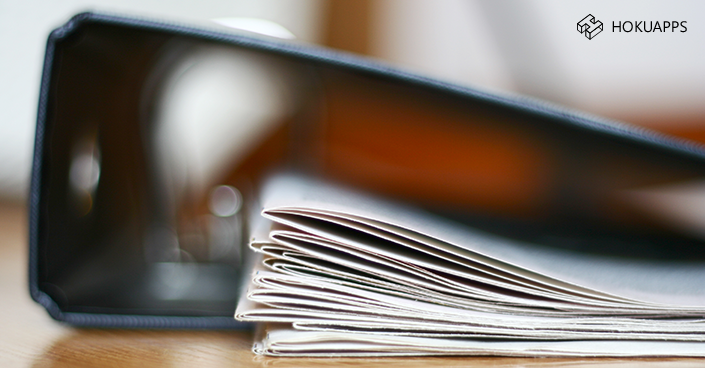 Tip #2: Glance through Their Portfolio
The portfolio of mobile app development companies like HokuApps speaks volumes about their work quality and experience. If the website of the company you shortlisted does not have a portfolio section, you can ask for it by contacting them via call or email. Check the portfolio to know the kinds of apps the company has developed so far on the mobile application development platform, they are experienced working on, and the tools and technologies they use for mobile app development.
If any mobile app developed by your chosen company is available over Google Play Store or Apple App Store, you can download it to test its functional capabilities. Apart from design, also see if the app contains unique features that set it apart from the crowd.
Reviewing the response from previous clients on apps already developed will also give you a better idea of whether the Singapore mobile apps developer you selected is the right fit.
Tip #3: Look for a Leader in the Field
Any mobile app development company needs to have some leadership qualities and dedication to have the ability to build a cutting-edge app that appeals to the right audience.
To put in simpler words, you need to hire a mobile app development company in Singapore that can guide you throughout the app development process, rather than just following what you have already instructed. In addition, any leading mobile app development companies can delve into your customers' preferences and advise you on how to keep your app up-to-date and relevant in today's competitive market.
Ask the following questions to each of the shortlisted companies to see if they have the potential of delivering result-driven apps:
What will make this business app better?
What features should the app offer and why?
What platforms and technological tools should be used in the app development?
What are the points to be considered for finalizing the app design?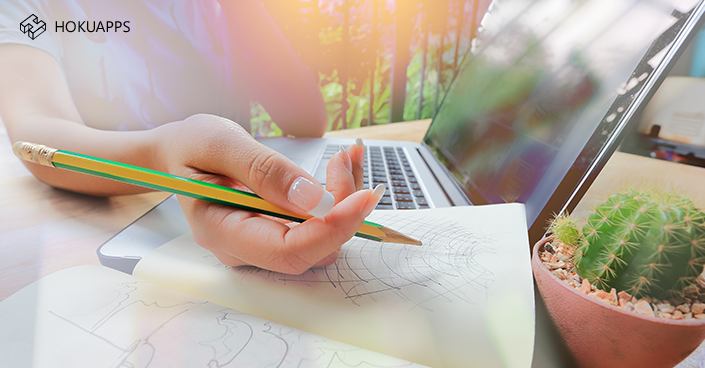 Tip #4: Put App Quality First
Of course, it can never be denied that every business has a budget to follow. Going for a cheap option, however, might lead to a disastrous outcome.
For example, mobile app development companies in Singapore with too low pricing models might deliver solutions that are either poor in quality, or simply non-functional. Such results can be highly expensive for any business in the long run, as the product needs to be heavily modified or completely rebuilt.
You should look a mobile app development company, like HokuApps, that offers quality yet cost-effective app solutions within your budget and deadline. If you are inexperienced about how much time the whole project should take, discuss it with the experts in the chosen company, and set a realistic timeframe and budget. You can also consider enlisting this information in a written agreement to retain more transparency.
Tip #5: Look for a Long-Term Relationship
Investing in a mobile app development company is not a one-time task. Rather, the actual work for any app developer starts to post the release of the technology solution in the market. When the app is still in use, the mobile app development companies need to collect real-time feedback from users and add/remove app features as per the necessity. This just means that you would require the assistance of the chosen Singapore mobile apps developers throughout the lifecycle of the app.
It is, therefore, necessary that you choose the right mobile application development company, which not only serves as a trusted technology partner but also assumes the role of a one-stop source for all your app development needs.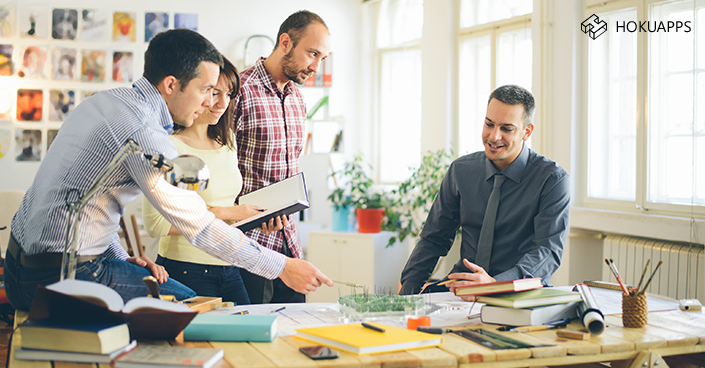 Get Started Today with HokuApps
At HokuApps, we understand that a good app can help you run your business; but a great app will revolutionize every aspect of it and drive it toward success. As a leading mobile app development company in Singapore, our developers combine years of experience and excellent domain expertise, and never compromise on app quality.
Our app solutions are flexible and affordable, providing unique features to help you reach a wider audience base. We work with clean and very minimal coding parameters that aid us in making fully functional and dynamic apps at 10x speed. Strike a long-term partnership with us and build a winning app that enhances your business prospect.