Foster a culture of transparency and proactive responsibility by creating a stable & feature-rich edtech environment.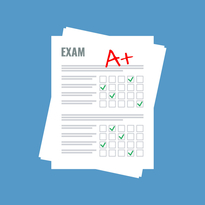 Assignment Submissions
Let students submit documents, images, and other file formats across devices, improving flexibility.

Attendance Management
Maintain detailed records and avoid discrepancies across staff and student attendance databases.

Bus Tracking
Keep your students and employees safe, tracking transport movements via integrated GPS navigational tools.

Timetable Monitoring
Immediately alert parents and guardians of changes in selected timetables, ensuring students never miss a session.

Examination & Results Monitoring
Share scores easily and securely across different channels and leverage analytics to map key trends.

E-Learning Management
Offer interactive and multi-media courses to engage young learners and build lasting impressions.

Real-Time Updates
Embed dynamic alerts based on student/peer/staff member activity within the community, delivered via the app.