Why Should You Hire Mobile App Developers for Your Business?
By

William Spencer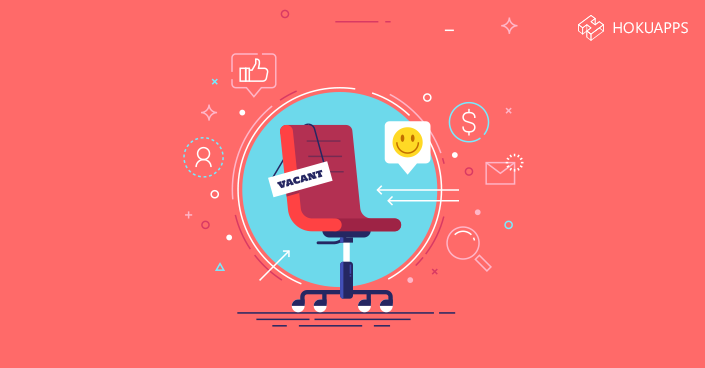 There is now a mobile app for everything you want or need. Be it for downloading content, streaming online content, shopping, banking, comparing reviews of products or services, or checking the weather – everything can now be done through a mobile app. With millions of apps around, there is hardly any need for desktop computers. No wonder mobile users spend 89% of their mobile media time using apps. Also, as per a recent report by App Annie, the app economy throughout the world is expected to surpass $6.3 trillion by 2021.
For business owners, these stats clearly emphasize the importance of having a mobile app. It is high time that customer-oriented businesses hire dedicated mobile app developers to get themselves a feature-packed and user-friendly mobile app.
In this digital age, not having a mobile app on popular platforms like Android and iOS means losing out on a huge share of potential customers to competitors who are better equipped to cater to their digital needs. With the current trend suggesting that mobile adoption would significantly rise in future, this can be the right time to start working on your mobile app.
There are several ways in which a business can benefit when they hire dedicated mobile app developers from solutions providers like HokuApps:
1. Creating Business Awareness
With top mobile app developers working on your app, you can build a dedicated business app to promote your business, products, or services digitally. A recent report from Compuware suggests that almost 85% of the mobile users prefer mobile apps over mobile websites. With the help of a mobile app, you can show your customers that you care about the convenience and service you offer.
The app can also be used to share and spread all the latest news about your business and create a buzz around it. With app developers to help you every step of the way, you can improve your sales and revenue significantly with the help of a mobile app. As a matter of fact, when Zara, a popular fashion brand, released its app for the first time in 2013, it boosted their sales up to 60%. While the competition has increased considerably over the years, there is no denying the fact that mobile app can still significantly improve your sales and revenue.
2. Offer More Value to the Customer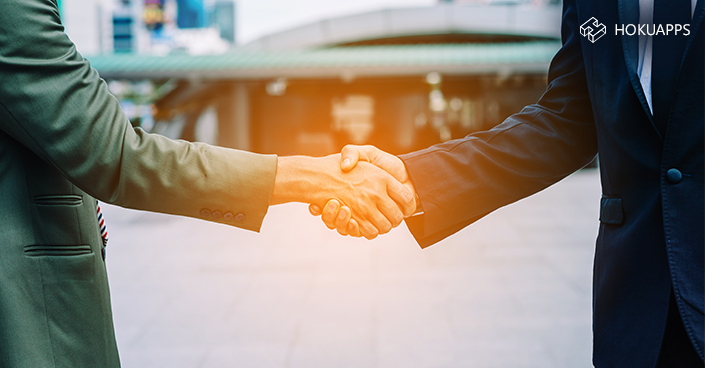 Apart from making it easier for customers to access your products and services, you can also engage with the customers better and offer them better business-value through a mobile app. Modern customers love a genuine interaction with a company and customized experiences. There are several things that can be done with the app to attain both these goals.
A popular way to do this is by offering loyalty reward points to your customers when they use your app. With this, your customers would collect points for using or shopping from your mobile app and the points can be redeemed for their next purchase. Increased app traffic, number of repeat visitors, deeper engagement and higher ROI are some of the top benefits of such loyalty programs.
When you hire dedicated mobile app developers, you can work with them to launch unique and creative campaigns to offer more value to your customers as they have better knowledge of the latest app trends and strategies.
3. Managing Business Reputation
With the world going more digital with every second, your business reputation is now more important than ever. Anything good or bad about your business can now be easily spread across the world within minutes. A powerful mobile app created by dedicated mobile app developers is an excellent tool to manage your reputation.
With a mobile app, customer issues can be addressed amicably before they result in any severe damage to your reputation. Try to reply to all reviews, good and bad, that your app receives from the App Stores and you can also build a section on your website where customers can review your products, services, and business. Let other people see that you care about your customers and app users and this would help your business at multiple levels.
4. Offer a Unique Experience to Your Customers
A dedicated mobile app is a great way for a business to offer unique experiences to the customers. When you hire dedicated mobile app developers, they'll use advanced technologies to build your app. For instance, Virtual Reality and Augmented Reality are two technologies that are trending in the world of mobile apps.
Brands like Ikea, Patron, MTV, and many others are already making great use of these technologies in their mobile apps to offer something unique to the app users. Your business app can use one such popular technology to help you offer something unique and different from your competitors. Some popular options include wearable apps, instant apps, AI, IoT, and blockchain.
5. Connect to the Newer Audience and Improve the Connection with the Existing Ones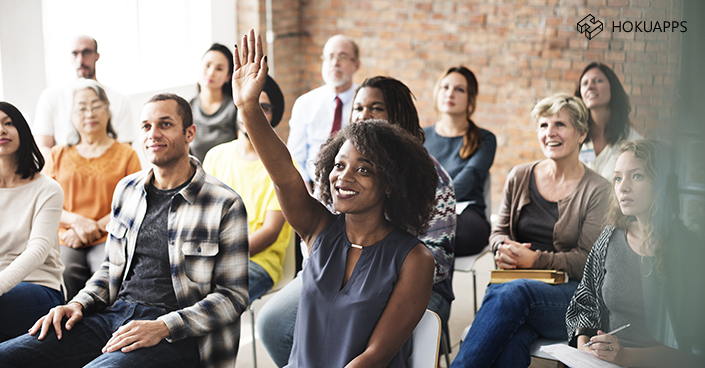 With a Statista report suggesting that the total number of mobile users all over the world would hit 5.07 billion by 2019, a mobile app is a great way to reach newer audiences. Developers can create an app for all the popular mobile platforms, especially Android and iOS, to create connections with potential customers. Your mobile app can be integrated into your website and social media pages so that all the latest updates are synchronized across the platforms and reach the most number of people.
At the same time, an app can also help you improve existing customer relations. Be it through customer service, offering top class products or services, unique features of the app, or the flawless build of your business app, there are several ways in which the app can help.
Hire Mobile App Developers from HokuApps
If you do not already have a mobile app for your business, you are losing an excellent opportunity for your business to grow and reach the next level. Hire dedicated mobile app developers from HokuApps to create a top-class business app and you transform your brand image, improve your revenue, and offer something unique and more valuable to your customers.
The mobile market has excellent potential and its popularity will only grow in future, as statistics suggest. Hire app developers or a reputed app development agency to take advantage of this mobile revolution.