Planning to Build an App? Don't Make These 7 Mistakes
By

Nikki Johnson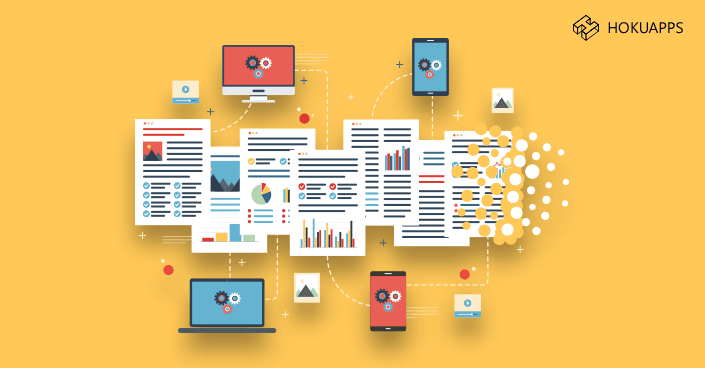 The future of enterprise technology is going to be largely affected by mobile apps. According to a recent research by Strategy Analytics, the enterprise mobility market will reach USD 63 Billion by 2020. This growth ascribes to the fact that mobile apps are dynamic and can deliver same utilities across all platforms. Though with extraordinary web tools, it has become easy to design impressive mobile applications, when you actually plan to build one for your organization, you can certainly face some challenges while developing mobile apps that can mar your entire effort.
Behind the failure of an app initiative, there are some mistakes committed at the stage of mobile app planning. Here we are giving some mobile app development pitfalls to avoid:
Build or Buy – the Incorrect Decision

It is still one of the most common misconceptions among growing organizations that they must develop their apps on their own. Earlier, organizations needed extensive customization of applications for their internal systems. Today, there are several cloud based services easily available that provide their own Application Programming Interface (APIs) and Software Development Kits (SDKs). It is advisable to take services of a reliable digital transformation partner to build your enterprise apps. By understanding the user workflow, new applications can easily be developed in a very short span of time. Watch How PTI QCS improved productivity and efficiency with custom apps and workflow?

Planning Too Big in the Beginning

Many organizations are making the mistake of shifting their most widely used applications to the cloud in the first go. Developing several apps, in the beginning, is also among top mobile app development mistakes. Instead, going slow and steady will make it easy for organization's IT people and the target users to understand this transition. When you start small, challenges can be easily resolved and changes can be easily incorporated. This process of moving towards a 'mobile first' approach, can help you garner support and capital for your future projects.

Not choosing the Right Platform

A few years back, it was advisable to concentrate on developing the application first on Android. After multiple iterations, it could be applied to iOS and other OS as well. This approach has become completely outdated with the technology advancement today. The best approach now is to look for a digital transformation partner who can help you build your apps on Rapid Application Development Platform (RADP) allowing your apps to run on multiple platforms. With RADP, you will be able to build your customized apps much faster as well.

No Involvement of Users

Users need to experience the technology first hand to find out solutions and understand and test the workflows. They are the most significant stakeholders of an application project. If they are not involved, it will be difficult to understand the exact needs and pain points of users. The way to deal with this challenge is to understand the original specification document clearly and involve users by engaging with them at different stages of app development.

Not Considering Testing Across Discreet Devices

Testing is the most vital aspect of app development. Companies need to deal with a wide assortment of devices which makes it even more critical that testing is done across most of these devices. With Android's numerous versions and customizations, it becomes a tough task to test apps on Android's versions. Since Apple provides direct updates, it becomes easier to work with iOS. Even though Windows Mobiles are less in number, one must consider testing across it. To be precise, your application must ideally be tested on recent flagship mobile device, and a few mid-ranging and low-end mobile devices as well as a range of older OS versions with diverse hardware configurations.

Not Having a Strong Infrastructure

When you begin your mobile app planning you need to ensure you have a strong wireless infrastructure. The backend must be enough robust to handle the extra load of new users who will be added regularly when the application is launched. One solution to this challenge is to opt for a phased rollout where a group of users can access the app in discrete periods. This will help you to update infrastructure in case there is the need of rising traffic.

Not Utilizing Analytics

If you own or run a fast growing organization, you already know how critical analytics is. There are a few metrics that can help you measure the success of your application, and should be used right from the beginning when you start your mobile app planning. With the help of such metrics, like App Crashes, Retention Rate, Engagement etc., you can know how your application can be optimized.
Enterprise mobility solution is one of the fastest methods to reach out to customers today. However, it requires detailed planning. It is essential to be aware of mobile app development pitfalls to avoid in the early stages itself. You can entrust the app development responsibility to a reliable partner who helps you to establish an application that helps in increasing overall efficiency and productivity of the organization.
To transform your business through customized mobile applications, talk to our experts today.