Top 10 Benefits of iPhone Application Development for Business in 2018
By

William Spencer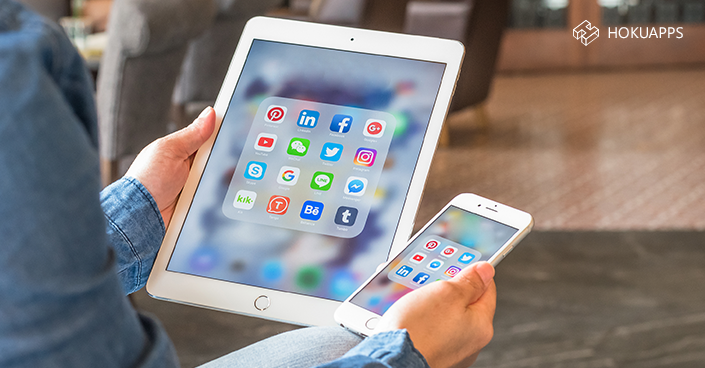 According to App Annie, by 2020 the mobile app market will double in size to about $101 billion. This is a clear reflection of how the mobile application market is growing, hinting at bigger possibilities to be seen in future. Penetrating the competitive and highly volatile market of iPhone app development cannot be imagined without having an app in place that seamlessly manages to keep a user occupied. Keeping this in mind, this blog will look at the benefits of iPhone app development.
The two major platforms for developing business and entertainment apps are Android and iOS. Considering the acceptance and demand for iPhone specific apps, iPhone app development is clearly a winner over Android. Here is a glimpse of the comparison between the two:
Enhanced Security
One of the major benefits of iPhone app development is the high-end security layer that it provides. This feature is a delight for enterprises keen on protecting their sensitive data. iPhone users are effectively protected against malware, virus and other threats that regularly intervenes with daily enterprise operations.
iOS provides security against:
Data duplication
Data encryption
Data theft
And maintains:
Data privacy
User Identity
App data in the Cloud
Filtered Audience
The popularity of iPhones across the globe needs no mention. What businesses need to realize is that only a certain slice of the society use an iPhones. The tech-savvy audience on the look-out for a simple yet an effective interface would decidedly prefer an iPhone device. Given this scenario, you have got a great audience right there to buy the software or products you are planning to implement or build.
Better Customer Experience
Owing to the impeccable standards of hardware, customer support, and flawless software functions, iPhone users are a bunch of happy customers. Users are assured of the fact that every app they download from the app store would function smoothly. On the other hand, there are several apps under the android forum that fail to function on certain phones after being downloaded. This factor is a clear indicator that iPhone app development is the first choice for consumers if they can afford.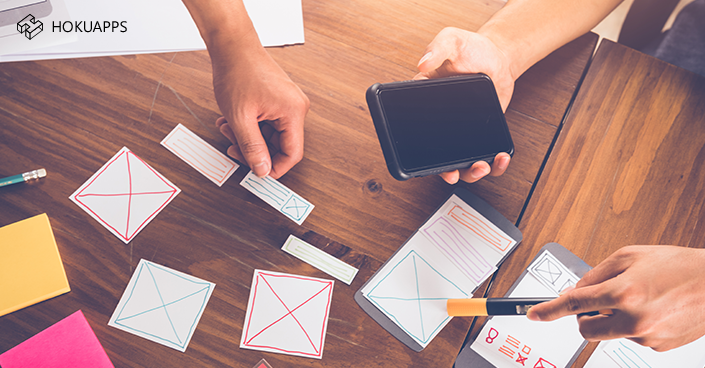 Flexible User Interface
Every company looks to offer optimum customer satisfaction. An advantage of iPhone app development is that existing users are already accustomed to and pretty satisfied with the synchronized environment of the Apple device. It would be easy for enterprises to boost their sales with advancements, as they are kind of aware of user preference.
Empower Your Business in the International Market
iOS powered devices are immensely popular in developed nations like the US, the UK, and Europe. For any company with a vision for growth, iPhone app development would be a great opportunity to place themselves in the global scenario.
Higher Return on Investment
Enterprises can reap maximum returns on their investments by developing iPhone apps. With better reach towards targeted users, iPhone is a way more sophisticated option when compared to Android in terms of leading a brand towards success.
Secured Transactions
iPhone application development services provide a secure environment for online transactions through the apps on the platform. The applications are developed with ultra-safe and secured features that protect the operating system from threats like hacking, phishing, etc. They ensure the online transaction is completely encrypted.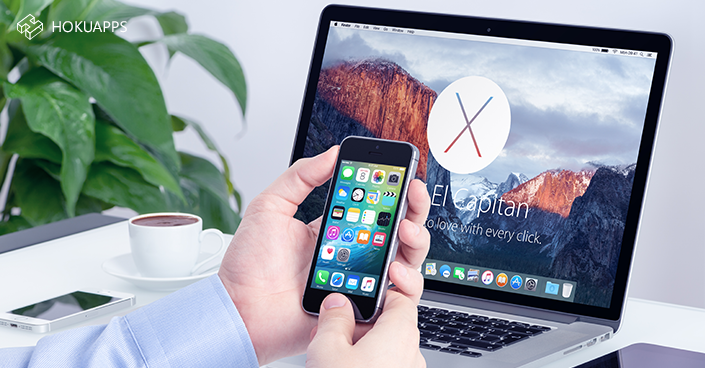 Strong Brand Value
Apple is one of the world's most trusted brands and it is needless to say that anything related to it would be trusted too. iPhone users are aware that mobile applications available to them are thoroughly tested by Apple before being considered for downloading. Hence, it is the brand value of iPhone app development that drives more customers to trust a business app.
Aesthetically Designed Icons for Apps
As compared to Android, iOS icons of a majority of the apps are way more appealing. They are designed dynamically and few apps show notifications even without having to log in. This would help your business communicate effectively with users.
Better Scalability
To grow business, scalability of products is a major factor and mobile application is the easiest way to do that. It is possible through customized iPhone app development, eventually, ensuring profits for your business.
There are several app development companies such as HokuApps that offer iPhone application development and hire iOS app developer services that can be customized per the specific requirements of the customer.