Reasons Why Enterprises Are Building Their Own Custom Mobile Apps
By

William Spencer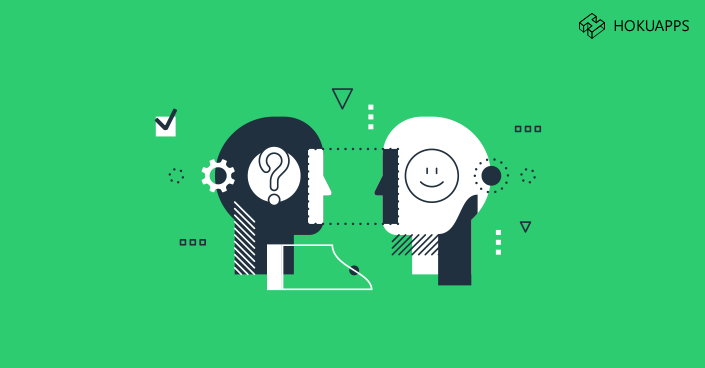 The smartphone market is exploding, with manufacturers offering devices with amazing features at attractive prices! With this, the mobile app market has also grown at a remarkable pace. The more recent trend is of companies joining the custom mobile app bandwagon, as they begin recognizing the true potential of implementing a sound mobility strategy to connect with customers and business partners via robust custom mobile applications.
Technological advancements have made it possible to develop high-end, enterprise-grade custom mobile apps that are seamlessly aligned with existing processes in days or weeks and not months or years. And by partnering with cutting-edge technology platforms like HokuApps, mobile apps can be developed at 10x speed to help companies meet their business goals that much faster. The first step of the process is automated (90%), which involves choosing from the right business module, the right UI design from the design studio and adding technology components via a drag and drop approach to app development; while the second step involves customization of the mobile apps (10%) to suit a business's unique hierarchical requirements – and the app is ready for deployment.
If you're wondering whether custom mobile application development is really worth it, here are twelve reasons your company most definitely needs a customized business app:
#1 – Employees Are Using Mobile Apps Anyway: Data shows a continuous increase in time spent on smartphones. A report by Flurry Analytics says that US adults spent 5 hours per day on these devices. Interestingly, browser time has shown a steady decline, which was reported at a mere 8% of the total time spent on smartphones. This translates to a steady increase in app use. What does this mean for enterprises? Employees are definitely using their smartphones and third-party apps to coordinate with colleagues, stay connected with their teams, communicate with clients, schedule work and get things done faster.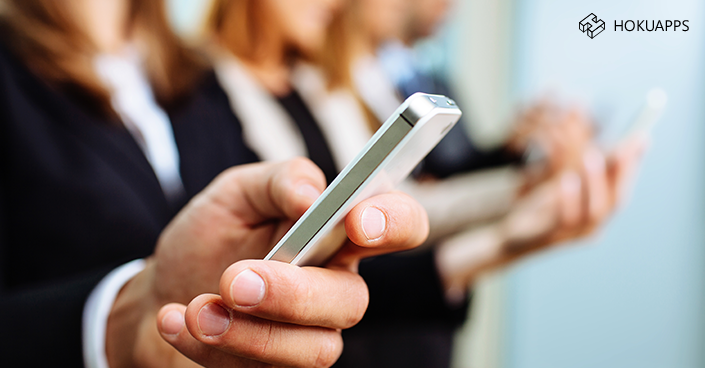 #2 – Customers Are Increasingly Using Mobile Apps to Make Purchases: In 2015 and 2016, the growth of e-commerce grabbed headlines. Through 2017, there has been a marked increase in m-commerce (people using their mobile phones to shop). In North America, m-commerce surged by 13% year-on-year and almost 70% of the total were in-app sales, says a report published by Criteo. And, this trend is expected to grow. If your company doesn't have a customer-centric custom mobile app, it's losing out on sales. Worse still, your competitors are grabbing such opportunities, not only making sales grow but also earning customer loyalty, while you're missing in action.
#3 – Customers Are Making Purchase Decisions Using Their Cellphones: Even those customers who don't use apps to make purchases are increasingly using their smartphones to make purchase decisions. Customers have become more discerning today and do their research thoroughly before buying anything. In fact, they could be using their phones to check for more information even while standing inside your store! According to an article by the CEO of OuterBox, as many as 80% of shoppers used their cellphones inside brick and mortar stores to check product reviews and compare prices before making a purchase! Can your company afford to lose customers even after they've walked into your store?
#4 – Improves Customer Relationship: With a custom mobile app, your company can stay connected with customers at all times. They can easily get in touch with you to ask questions about your products or services. Your company can send notifications regarding any upcoming event or ongoing sale to boost sales.
#5 – Provides Valuable Data: A mobile app will generate data about employee productivity, online sales, areas of customer complaints, etc. A company can even conduct surveys to understand employee and/or customer satisfaction levels or even critical inputs like which specific features of your offering are most loved by customers.
Furthermore, the HokuApps platform builds custom enterprise mobility solutions where all solutions built have a mobile view and a web backend of real-time data and analytics. This enterprise administration backend enables the in-house teams to manage and administer the business solution and includes a granular reporting engine and dashboards, fully configurable and customizable user administration for any organizational hierarchy.
Customized business apps allow you to send personalized updates related to your products and services to your existing customers in real-time based on information collected about their behavior. Additionally, it allows you to access client details and receive feedback, which can be leveraged to improve long-term customer relationships
#6 – Improves Efficiency: Enterprise apps are developed to meet the specific needs of the business. They are designed to make processes highly streamlined and tasks easier to accomplish. According to the results of a survey published by FileMaker, 81% of respondents mentioned that custom mobile apps reduced inefficient tasks. Moreover, a custom mobile app provides a real-time view of projects and your team's performance.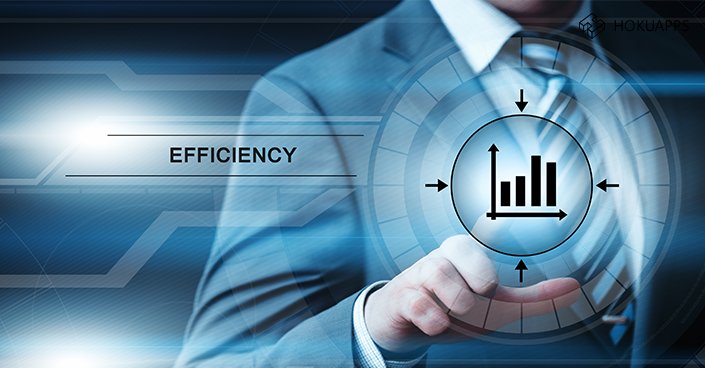 #7 – Increases Productivity: The State of Custom App Report says that 74% of respondents reported an increase in team productivity. As tasks become easier to accomplish, employee productivity increases, and this improves the morale of workers. The platform features an inbuilt communication framework that can be incorporated into any solution built on the platform. The engine enables real-time business chat and a notification framework, which are an essential part of any enterprise mobility solution to enhance collaboration among employees and departments.
#8 – Reduces Error: Since apps can be used anytime and from anywhere, employees can make updates in real-time, reducing the scope of error. Moreover, they can upload documents in support of their updates which reduces paperwork and the burden of storage and retrieval. For instance, a sales executive can update expenses as they are incurred and upload the receipt. Once approved, the reimbursement can be transferred using the app itself.
#9 – Perfect Fit for Your Unique Needs: Why bother creating your own when you can buy an off-the-shelf application? Readymade apps may offer some benefits but would probably not have all the features required to ensure your processes run smoothly. Since they are not built for your company, they will not be able to cater to your unique requirements. Also, what happens when your company expands? Custom mobile apps can be upgraded and enhanced with just the right functionalities and features based on a business's unique ecosystem.
#10 – High ROI: Companies often wonder whether a mobility solution will yield sufficient returns to justify the budget needed for custom mobile application development? A mobility strategy will unleash a range of benefits for your company. And, creating a custom mobile app does not necessarily mean a large investment is needed. High-end, enterprise-grade custom apps can be built using an automated mobile application development platform (MADP) like HokuApps. In other words, automation equals huge savings and reliability. The HokuApps MADP has hundreds of reusable technology components and a company can choose the ones that align the best with their business processes.
#11 – Integrates with Existing Software: A custom mobile app developed on a MADP can be easily integrated with the software being used by your company. If you have a CRM in place, you need a MADP with inbuilt connectors to that CRM. Third-party apps will not be able to function smoothly with your existing ERP or CRM software without proper integration. HokuApps platform has inbuilt connectors to over 500 systems. These connectors instantly work with various third-party software, internal systems and legacy software. This enables any solution built on the platform to automatically connect to any/all unique systems that a business might have. HokuApps does not need to build new connections for each system that a business might have (unlike traditional app development).
#12 – Ease of Planning and Management: With data being available on multiple parameters, companies can gain meaningful insight and can create plans in a more informed way. Moreover, with a real-time granular reporting engine on employee accomplishments through the day, project management becomes easier even while you're traveling.
A custom mobile app can go a long way in the brand building. And, with technology solutions that are cross-platform, reliable, affordable, and secure – it always pays to stay ahead of your competitors. Experience all this and more with HokuApps – your technology partner.