How Enterprise Mobile Application Development Platform Is Going To Change Your Business Strategies
By

William Spencer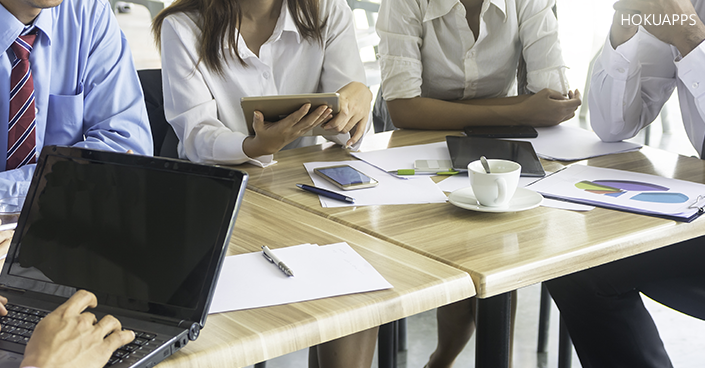 With the increasing use of smartphones and tablets, a paradigm shift towards mobility has been witnessed. Rather, the proliferation of mobile devices can be said to be an outcome of the urge to stay mobile, thrive amidst bottleneck competition, and most importantly, keep pace with the speed that today's consumer looks for. Users refuse to wait, whileopting for solutions that offers cutting-edge features which are easy to use and provide the scope to accomplish tasks on-the-go. So, the force behind the emergence of enterprise mobile application development platform and its unprecedented acceptance needs little explanation.
Mobile applications and social media have both contributed to the emergence of this trend while organizations have come to rely on enterprise mobility to conduct business in today's constantly changing IT environment. A recent survey revealed that 9 out of 10 organizations across the US, experienced a boost in productivity after adopting enterprise mobility.
Enterprise mobility leverage technologies like the cloud, the web, mobile hardware, and integrate with other apps, to create an IT infrastructure within the entire organization. This creates opportunities for employees to view and access company data and information through their personal devices. In turn, this expedites real-time decision making and creates a malleable and adaptable work environment.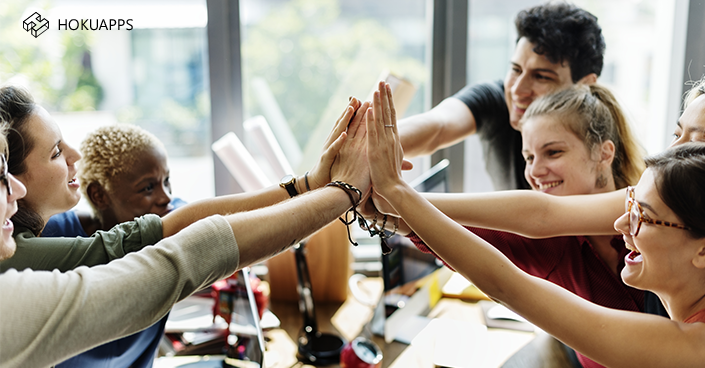 Enterprise mobility has boosted employee productivity by providing the flexibility that was perhaps unknown a few years ago.  It allows employees to work from anywhere. You can sit outside the office, travel, or simply be at home and yet and perform business tasks using the cloud and mobile devices. HokuApps built mobile apps come with an inbuilt communication framework that enables real-time business communications and notifications to enhance collaborations among employees and departments. The emergence of enterprise mobility this has given rise birth to a pool number of resources that are effectively leveraging the fruits of this trend can effectively manage the trend.
A device's app store is where you could often find the tools you need to get your work done. However, more often than not, within an organization, there is the need for an application that hasn't as yet been designed. Companies in such cases, need to reach out to mobile application development platforms to develop technology with appropriate tools and components that can fulfill the particular business requirement.
This begins by identifying the problem that can be resolved by the building of an application. The next step is to identify selecting the best mobile app development platform that would design the app. Once you have correctly weighed the situation, evaluated the problems, you need to select an effective option from a range of enterprise mobile applications to look into the diverse different kinds of enterprise mobile applications in use today.
Four types of enterprise mobile applications are having been described to be in use:
Connectivity applications that generally use features like email, calendar, and instant messaging.
Productivity applications that are designed for mobile internet functionality, remote access, and delivering corporate news to mobile devices.
Covers field-force automation applications to support field workers in their day-to-day work.
And the last type of application is aimed at total desktop replacement.
Companies often want their desktop tools on a mobile device. For instance, they want their executives to access key systems and data from smartphones and other smart devices. If employees are able to access information on their mobile devices, it undoubtedly improves productivity, while creating the scope for flexibility. and a custom-made application can help to achieve this. The HokuApps custom mobile app development platform created technology features enterprise administration backend with mobile and web view. The dashboard collates data and offers real-time analytics with a granular reporting engine to help with informed decision making.
HokuApps offers all this and more. Read on…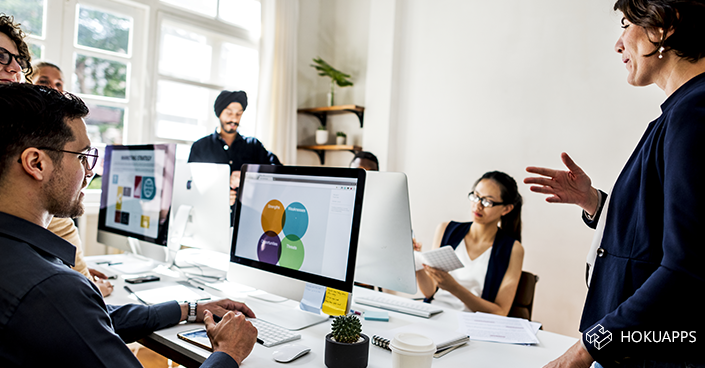 HokuApps Enterprise Mobile Applications can help simplify and enhance business processes in the following ways:
System Integration
Within an organization, there could be hundreds of employees from diverse levels of people connected, communicating and exchanging information through one application. It is important that the application perform these is able to perform the tasks smoothly as expected and provide a great user experience. Not only do system integration solutions connect users seamlessly, it also provides a certain level of uniformity within devices.
The HokuApps automated platform has an in-built connector which is pre-coded to more than 500 technology components and third-party software that can connect instantly to legacy or internal systems. This enables that any solution built on the platform automatically connects to any/all unique systems that a business might have. HokuApps does not need to build new connections for each system that a business might have (unlike traditional app development).
Improves Efficiency
Businesses are using mobile devices as a way to enhance productivity. The essence of having custom-built applications is to make simple business processes easier and streamline workflow smoother. Enterprise mobile solutions have the capacity to unscramble complex sections of a particular engagement. These allow employees to get something done quickly and efficiently – the result is amplified productivity. So, essentially, what might take four hours because you're restrained by back-end systems would be reduced to one.
Enterprise mobility simplifies complex tasks that in turn, improves both increase efficiency and enhance productivity. Take the case of researchers in pharmaceutical labs. They are required to search the compound IDs of chemicals and each time they do so, the process compels them to log in three or four times to access this information. This not only is time-consuming but mentally draining as well. With a custom-built application, the time taken to search for these compound IDs reduces from three to four hours to a few seconds only.
Data Security
The security of user and customer data is the number one priority for most organizations. At the core of a mobile application development platform like HokuApps, for instance, safeguarding users' data is of prime importance. It uses encryption of highest standards, used by many banks, corporate entities, websites, and online retailers.
The enterprise stores for apps ensure that only those who have access can download an app. A distinct few benefits of this is that all apps are grouped in one location. This makes it convenient for employees to access the apps from a single point and also identify what else might be of use to them. Accessibility of apps is monitored by admin with administration backend to manage the business solution.
As a precautionary measure, admin should ideally have the ability to monitor and control the access rights of the rest of the team. It ensures users perform only those activities they are entitled to. The intent is to ensure that resources are being used by the right users in the right way. This is efficiently done through the built-in tracking mechanism. Overall, the app distribution process is highly efficient making it convenient to be managed internally.
HokuApps – Your Enterprise Mobility Partner
With the HokuApps Enterprise Mobile Application Development Platform, develop mobile apps for iOS, Android and the Web, at 10x speed on an automated platform and customisation of the app to suit a business's organisational architecture.
With traditional mobile app development platforms, all apps are made from scratch, which pushes time-to-market to months and even years at times. The low-code result, however, is feature-loaded business requirements-specific custom mobile apps with stunning UI/UX and completely bug-free solutions, developed and deployed in days or weeks, to help businesses experience enterprise mobility that much faster.