Benefits of Choosing the Right Android Application Development Company
By

William Spencer
Android is by far the most widely used operating system, with a market share of 87.7% recorded in the second quarter of 2017, according to figures revealed by Statista.com. Android's market share is not just large but also growing. With this, the search for an experienced Android application development company has intensified over the years, since such a team is able to leverage the complete power of this highly dynamic operating system.
The Android Growth Story
Android began its exciting journey in 2009, and its adoption by users has been on an uptrend since then. The steepest climb was achieved between 2009 and 2011 when Android adoption scaled from a mere 1.6% in the first quarter of 2009 to grab more than half the smartphone market share in the third quarter of 2011. That wasn't enough for this remarkable operating system. By mid-2015, it had captured 80% of the market. Although the pace of growth has slowed since 2011, it has continued to enjoy the lion's share of the market.
Although Apple can be credited for revolutionizing the smartphone market with the launch of its iPhone in 2007, the iOS continues to cater to a niche segment, with a 12% market share in 2017. Android has a mass-market appeal, not just for smartphones, but also tablets and other mobile devices.
The Android Challenge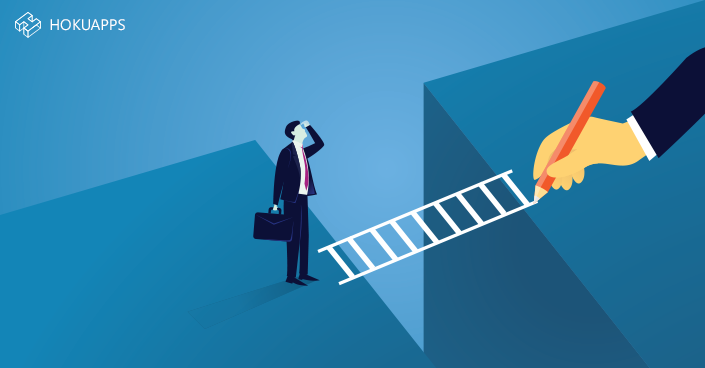 What has been the reason for Android's roaring success? To begin with, it's an open-source operating system, which translates into a massive cost advantage over iOS or Windows. This has also driven the rapid launch of new versions of the operating system, offering upgraded features and improved functionalities on a regular basis.
Being open source, Android has been used by smartphone manufacturers from across the globe, offering devices of different screen sizes and bezels. The varied choices available may be great news for users; but this is the biggest challenge for Android app developers/programmers, as they need to ensure compatibility across different versions of the OS and different screen sizes and resolutions that are simultaneously in use.
So, if you're trying to choose an Android application development company, it's important to ensure the team has the required skills to provide a solution that covers the most popular variations in versions and screen sizes. The team providing Android app development services should have a process of continuously upgrading their skills to provide solutions befitting of enterprise requirements.
Identifying Enterprise Mobile App Requirements
Before considering Android app developers for hire, it's important to identify your business requirements.
Broadly speaking, your business may need a mobile app for:
1. Coordinating with a distributed team: The app needs to be developed after considering the processes and roles existing in your company.
2. Engaging with customers: The app needs to focus on current trends of user expectations and behavior, in terms of usability, performance, and appearance, for fostering user adoption.
Android application development would need to incorporate your business goals as well as existing workflow and CRM or ERP systems in place.
Choosing an Android Application Development Company That's Best Suited to Your Needs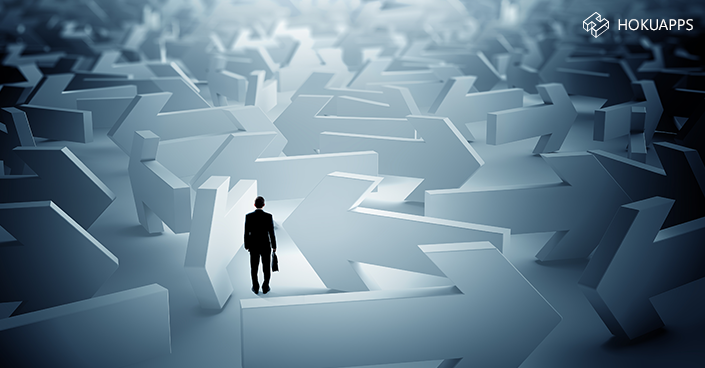 The widespread penetration of mobile devices and the increasing time being spent on mobile apps have resulted in unpreceded opportunities for companies to increase productivity, enhance customer engagement or add new sources of revenues. However, the extensive use of cloud-based services has also presented substantial challenges for modern day enterprises.
Moreover, the continuous evolution of operating systems like Android and a shift in customer preferences have added to the complexities of Android application development. Only a highly skilled team of Android app developers/programmers would be able to navigate such a complex and ever-changing environment with ease.
Here's Why an Experienced Android Application Development Company Proves to Be an Excellent Choice:
• Web-Based and Mobile-Based Enterprise Applications: An Android application development company would have a team that's capable of both web-based and mobile-based deployments. They would be able to handle the dynamics of deployment on multiple devices and user interfaces.
• Developing a Solution that Supports Growth: A credible mobility solution is one that is highly scalable, such that it can support processes as the enterprise expands its operations.
• Catering to the Diverse Needs of Users: Your business processes would have people with different roles and responsibilities. The mobile app needs to incorporate this in terms of different types of users, which would define the level of user access and privileges. Some users may have access only to their own data, while others may be able to get an overview of data entered by the entire team. Also, some users may be able to assign tasks, while others only report task completion.
A powerful solution, created by an experienced Android application development company, empowers a business to embrace technological advancements and expedite their digital transformation, allowing them to engage more effectively with partners, employees, and customers.
What Budget to Consider for an Experienced Android Application Development Company?
Developing a custom mobile app from scratch can be very expensive and time-consuming. Moreover, there would be an extended period of discovering and fixing bugs even after deployment. To avoid such high cost and time implications, one can consider an Android application development company that provides reusable modules for app creation.
An enterprise mobile application development platform (MADP) would have hundreds of predesigned workflows, such that the most appropriate ones can be chosen based on the features required. As this would not need any new coding, it would save development time as well as avoid all hassles of bug fixing.
Choose an Android application development company that offers a powerful MADP platform, with different levels of user access, powerful tools for communication and reporting and a highly secure environment. Moreover, the platform should allow smooth integration with third-party apps as well as your legacy CRM and ERP systems.
With such a MADP, it's possible to have your Android app ready within weeks. You can deploy the app faster while avoiding unplanned delays that often burst even the most well-planned budget and eat into the bottom-line of businesses.